One of the most popular questions when it comes to dropshipping, is "how do I find hot winning products that are trending right now?"

Finding products isn't easy, there are thousands to choose from and it can take hours to sift through. Some stores even hire a team of VA's to scour the internet in order to find a list of trending products. You could search through Aliexpress, but a product with the most orders doesn't mean it's currently trending.

You could use chrome extensions to stalk different E-commerce facebook ads, but it will take you a lot of money and time. Imagine all the manual testing and searching you'd have to do.

That's why Product Research Spy Tools were created. This is a software that gives you a list of hot products daily. Typically, the software will upload 1-2 products per day and it'll give show you everything such as the exact product, product description, video ad, ad copy and product supplier.

Today, we're going to be comparing Ecom Hunt to our platform Trending Products. Our goal is to help you decide which software is right for you. Ecom Hunt is currently one of the market leaders in product research tools.

What Ecom Hunt Offers:

With Ecom Hunt you receive quite a large database of products that are given to you.

For every product, you receive access to:
Profits
Analytics
Engagement
Links
FB Ads
Video
Targeting
Retail Price
Pros of Using Ecom Hunt:

Frequent Uploads
Ecom Hunt uploads 2 new products per day – this will give you tons of different products to choose from no matter what niche you're in.

Advertising Essentials
Something I do like about Ecom Hunt is that they provide everything you need to put a great ad together. They provide a link to the existing Facebook Ad but they also give you another video ad creative as well. Every product also includes a suggested target audience to go after on Facebook. Lastly, since you see the exact video ad being used, you can also get a good idea of what Ad copy to use.

Product Page
Every product includes product photos, a detailed product description and even links to the exact product page of the store selling it.

Another great feature is the ability to import the content from Ecom Hunt to your Shopify Store. This allows you to quickly test products fast because you can upload products in seconds!

Supplier
Ecom Hunt is great because they give you links to the cheapest suppliers out there. Not only do they give you the Aliexpress supplier, but they also provide an Alibaba, eBay and Amazon supplier as well. Furthermore, they show you reviews from that supplier for you to upload.

Webinars and Tutorials on Dropshipping
Ecom Hunt offers trainings to help dropshippers succeed. Most of these webinars are about an hour long, so their content is quite comprehensive. For the price you are paying for membership, this is almost like buying a course. It's very beneficial to have information to ensure members succeed with their platform.

Instagram Influencers
I do like how they show you potential real influencers you could contact for the product. They categorize them by the niche that the product is in which is very helpful. One downside is that they should also include Niche type of account pages not just people influencers.

I've also noticed that they tend to show the same influencers for all of the products in the same niche. I think it's better to just have a separate page that contains all Influencers instead.


Support Box:
They do offer a chat box so you can hear back from them within 24 hours.

Pricing:
The membership for Ecom Hunt is usually $29, however they offer a 14 day free trial with a 30% discount as well. So for $20 – you are getting a great deal considering the number of products given to you, the access to information about the ads, suppliers, videos and not to mention the free training they give you as well.

Cons of Using Ecom Hunt:

Some Products listed aren't hot or trending
After using this tool myself and going through many products, I've actually noticed that the engagement on the video ads are quite low. And sales are low as well.

For example one of their recent products that were listed in their membership, the starry night projector doesn't truly show that it's trending.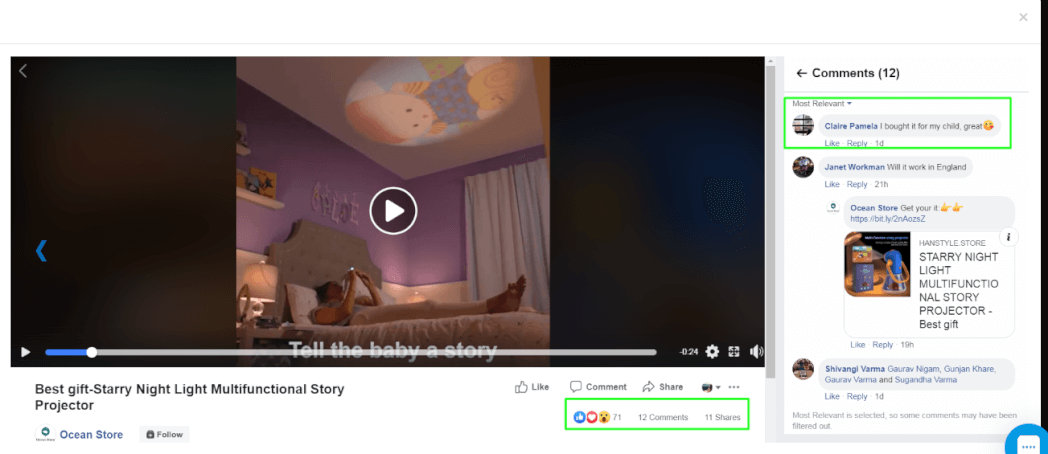 As you can see only 12 comments and 11 shares.


Furthermore, there are only 73 orders from Aliexpress. Given the ads and order history, this product doesn't look like it is a hot product at all.

Saturation Inspector
Ecom Hunt has a saturation inspector which shows you the number of stores selling this product. It seems to me that it shows you the number of stores that "were" selling this at the time the product was posted. We noticed that the bar stays static which can't be right. It doesn't show you actual live data of how many stores are actually selling that product.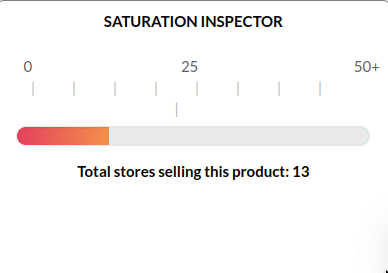 Once the product is listed on Ecom Hunt, the number has to change to give users a more accurate reading.

Everybody Using the Same Pool of Products
The truth is that most product spy tools have the same issue. There is no customization for every user. Therefore everybody on the platform will be testing the same products. Imagine there are thousands of members on Ecom Hunt. They are all testing the same products you are at the same time. Many of them are using the same ad, same targeting, same product page and same images.
There Facebook Group has 30,474 members which means they likely have around that much members if not more!

As dropshipping is gaining popularity, so is Ecom Hunt! This means, products can get saurated that much faster.

Products aren't updated for Recency
The products listed one month ago or 6 months ago won't be updated to see how it's been performing recently. This is a big issue because you don't know if the older products listed on the platform are still performing well.

Pros of Using Trending Products

Now let's talk about Trending Products and how this differs from Ecom Hunt. Trending Products is the only platform backed by real data and updated in real time. They have an incredible number of resources including 30,000+ dropshipping stores, 40,000+ dropshipping ads, and 90,000+ dropshipping suppliers.

Unique Product Feed
Users get access to a smarter feed that shows you products based on your interests. This solves a major problem when it comes to product spy tools. Most of the common platforms such as Ecom Hunt, Pexda and Product Genie all show the same products. This means everyone in the platform gets access to the same platform. My guess is that there are thousands of members in each platform meaning you'll easily get hundreds of competition daily testing the same products, using the same ad and targeting the same audience.

With a unique product feed, everyone has their own unique feed that is customized to them. You can unlock products that you think are promising based on the type of product and the number of clicks or engagement they receive.

Each product is worth a certain number of credits. The hotter the product is performing, the more credits you'll need to use.

Toolbar
The Toolbar is a chrome extension that allows you to see live trends of products that are performing well on any store. The tool bar shows you a key metrics such as Strength of Product, Profit Margin, Total Clicks, and Ad engagement. On the top right hand side of the tool bar, you can also find the most trending products in that store or the best sellers. You also have the ability to shuffle to similar stores. On the left side, you can see the total strength of the store and how long the store has been running. The higher the strength of the store, the more trending products it has.

Backed by Live Data
One key differentiator about this platform is that it analyzes billions of data points to show you meaningful data. By seeing the recent clicks, you can gauge the amount of traffic that is coming to their product page. When you see Live Data, this also means the traffic numbers change daily. Most platforms will give you static numbers based on when the product was listed on their platform.

Notice that Ecom Hunt didn't show traffic data, rather they only showed engagement from the Ad. Engagement can be misleading and doesn't always lead to sales. By combining traffic data along with engagement data, a product strength score is created. This gives you an approximation of the potential for that product. The higher the score, the better.

Discover
Ever run out of ideas or don't know where to look? The discover feature allows you to randomly find stores based on country and currency. It will shuffle to various stores that are performing well. You can then browse through the store and using the toolbar, you'll find their hottest products they are currently selling.

Store Search
The store search feature allows you to find stores based on niche or keywords. If you're in the kitchen niche, you may want to type in keywords related to that in order to find similar stores to yours.

Product Search
You can find products by categories or simply typing in keywords. This is extremely useful if you have a niche store. But my favorite category personally is the 'High Margins Products' category. This way I'm only looking at products that make me a lot of money.

Smart Matching and Auto Contact
Smart Matching allows you to find the most reliable suppliers in seconds. When you land on any product page, you can find their supplier and see the ones with the best profit margins.

Everytime you unlock a product or find a product, you can click on the auto contact button to immediately message the supplier on Aliexpress.

Cons of Trending Products

Must be Invited
Currently, you can only access this platform if you are invited to become a beta tester. For users, this is excellent because that means you have less competition. And you have a secret platform that no other dropshippers use.

Since it's still a new platform, they are still minor kinks to be worked out and less people know about it.

Trending Products offers a more customized solution than your normal 'cookie cutter' product spy tool. 

By giving you a customized product feed and showing you live data, you are able to see products that are truly trending in real time and you won't be competing with thousands of other users testing the exact same product with the exact same ad.

Not only do you have a better platform, you get a toolbar as your ultimate sidekick! Find other stores performing well, so you can see their trending products and the exact ads they use.

Watch how Max, a dropshipper who has made millions use our tool to find new winning products in minutes!

Now you have the ultimate tool to find winning products and dominate your marketplace!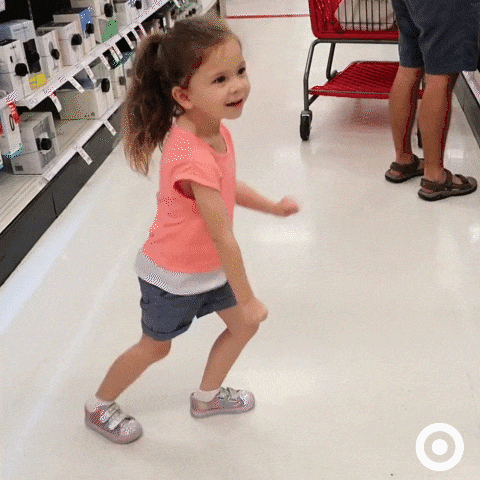 Written by Colin Ngai