Product pages are hands-down THE most important pages on your ecommerce store. A high performing product page is a revenue engine which can drive your business to the next level.
An increase from 1% to 2% conversion rate is a 100% increase in revenue. $500 a day in revenue becomes $1000, simply by giving your product pages the attention they deserve. Listen up, because in the following article you'll learn how to craft the ultimate product page.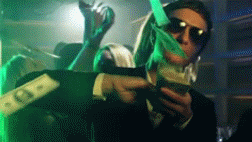 Here we're going to discuss how you can critically analyze and make your own decisions in the pursuit of creating high performance product pages that outperform the competition.

So, let's get into it!
Layout & Design

Trust Inspiring Layout & Design. There is a universal layout for many aspects of web design. Headers, footers and page content all flow in a predictable way that users can easily navigate. It's best to keep your product page design simple. Product images to the left, product form and details to the right. Users are familiar with this layout and any 'avant-garde' layouts are more likely to confuse potential customers than boost conversion rates.

Think of the way that every major eCommerce platform structures their product pages, they're universally simple, clear and easy to navigate.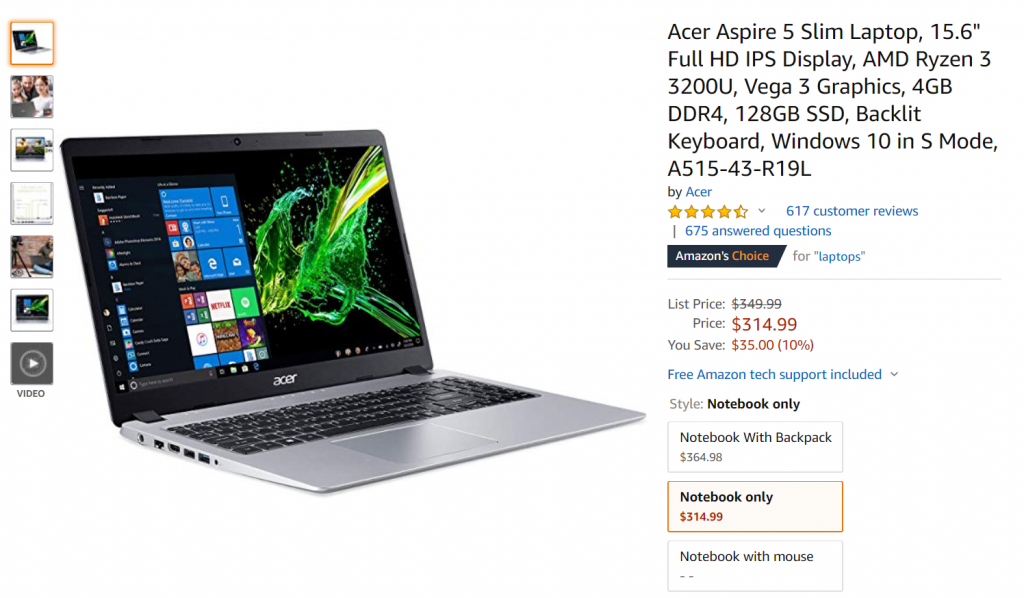 Bad design kills (stores). If your store looks scammy, spammy or just plain inconsistent it's going to affect your profits. Clean, professional designs inspire trust . If you need to tone back the red and green color scheme and rework your fonts to make your product pages more professional, it's worth the investment.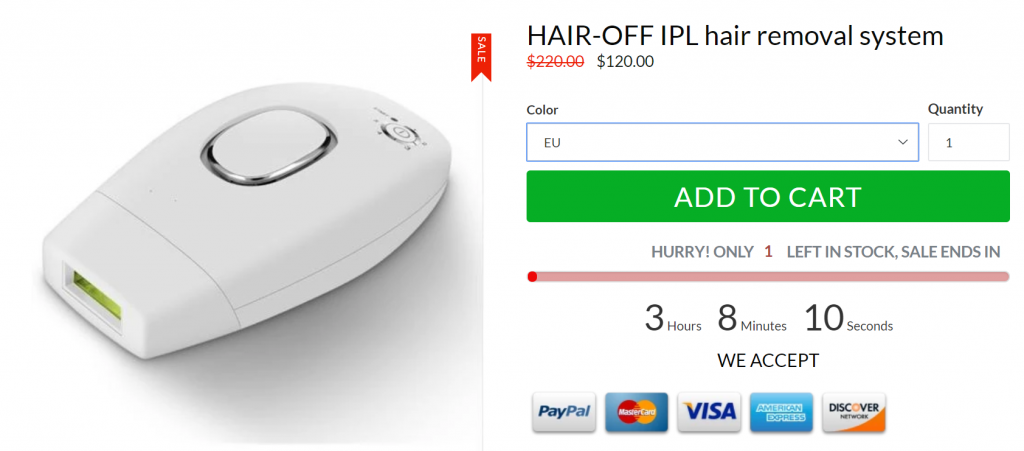 A simple rule of thumb is to ask yourself: "Would I buy from this site?".

Visual Creatives

High Impact Visual Creatives. Your product images, videos and gifs are critical. Use hi-resolution images, or at the very least non-pixelated images and ensure your visual assets are as consistent as possible. 

I frequently see amateur dropshippers promoting pages with low-res images watermarked with Chinese supplier logos. At the very least, google search for the best quality images and remove the logos, you can do this using the blur tool or cropping using Photoshop or Pixlr.
Product Descriptions

Telepathic Product Descriptions That Drive Sales. When you read this sentence, what are you experiencing? You're experiencing an internal monologue in your mind. Each word typed here, is read out loud in your brain. 

Excellent product descriptions are an opportunity to literally get inside the head of your customer and connect with them on a psychological basis. It's one of the most effective ways to activate powerful emotions in your prospective buyers.

A simple formula I use for writing eCommerce copy is lead with a bold promise, follow that up with the emotion, then on to benefits, features and specifications.

How it works

Here's a simple example of how that works:
Bold promise: Get rid of disgusting bad breath for life.

Emotion: Talk to anyone with confidence, knowing your breath smells great.

Benefit: Proven to effectively treat halitosis and reduce mouth bacteria by 99%.

Feature: Made from strictly organic ingredients.

Specification: 50mm x 100mm environmentally friendly biodegradable container.

By using this format, you instantly connect a key pain point for the prospective customer and segway directly to the emotional experience of having that pain resolved. This relationship between problem and solution, is the fundamental dynamic underpinning conversion oriented copywriting.

According to analytical psychology, human beings are wired to actively avoid pain and seek pleasure. In neuroscience all of our actions as individuals are dictated by the expectation of a reward or the avoidance of pain. It's your job to ensure the prospective buyer grasps the emotional reward of purchasing your product.

I frequently see dropshippers using product descriptions with terrible grammar, poor formatting and spelling mistakes. These small errors can combine to totally destroy the credibility of your store. If you do not write English to a native level, use Grammarly and have a native speaker provide feedback on your descriptions.
It's quite common to see the standard Aliexpress product description that is imported by default by Oberlo kept, instead of rewritten. I've never seen one of these descriptions on any store that is making sales and it's painfully clear why.
Product descriptions can make or break a product's profitability, so give them the attention they deserve.
Load Times

Loading Speed Times: The Hidden Conversion Killer. Page loading speed is a big issue. How many times have you bounced from a page which took too long to load? We want everything instantly. If it's not instant, We go and find it somewhere else. A good benchmark to aim for is keeping loading times under 2 seconds. 


Here's a few best practices every store needs to follow:

Analyze your product pages using GTMetrix. Use the waterfall view to see exactly what is slowing down loading speeds.
Compress your images. Either before you upload them or using a Shopify app.
Don't overload on apps. Each app that runs on the product page will extend loading time.
Try to use a theme which includes the key features you need as part of the package.
There is always a trade off. Using fancy animations, pop ups and 20+ apps is going to be a recipe for a 10+ second loading time. Always weigh the loading time increase vs. the conversion increase of the app you are using.

If you're still experiencing page loading speeds, re-analyze the page using GTMetrix and find exactly what is causing the lag. Solving the issue may require removing certain elements from your product page or uninstalling apps.

Social Proof

Establishing Trust & Leveraging Social Proof. Establishing trust is critical with any eCommerce store. One of the key reasons why Amazon has grown to the giant that it is, is because they have established a very trustworthy reputation.

Basic ways to establish trust: 

Clean design & layout
Reviews & testimonials
Influencer endorsements
Guarantees
Clear shipping policy
Clear returns and refund policy
Responsive customer service
Contact number
Clearly displayed business address
Many conversion optimization 'best practices' such as the widespread use of '100% guaranteed safe checkout' graphic are much more likely to hurt conversion rates that aid them. If a prospective customer sees the same graphic across multiple, untrustworthy stores and then sees it on yours, do you think that is going to increase or decrease your conversion rate?

If you can implement most of the suggestions above, you will be well positioned to instantly boost your conversion rate.

Scarcity Tactics

Scarcity & urgency work, but there's a caveat. Unscrupulous dropshippers have been using these tactics to increase conversion rates since the emergence of dropshipping as a business model. These tactics can often came across are fake, hard sell tactics by your prospective customers.

The way that I recommend implementing these tactics are ensuring they are subtle and consistent. If you are going to use a countdown timer, ensure that it's believable and uses the same fonts/color scheme as the rest of your store.

The key takeaway here is not to over do it, but apply subtlety and ensure consistency. Don't push your prospective customer too hard to buy with big bold, screen dominating timers and a huge green 'buy now' buttons.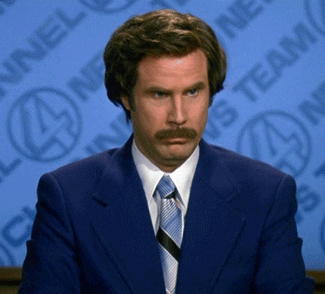 Final Words

Perfect product pages aren't complicated to design and implement, but it does require some empathy with the customer, some design skills and a basic understanding of sales psychology.

If you implement all of the suggestions from this article, your product pages will not be giving your customers any obvious reason not to buy from you and every reason to complete the transaction.

If this article has been useful please share it with your favorite eCommerce groups and fellow dropshippers. Good luck and may the eCom Gods be with you!

Written by Jaya Powell