You may know Oberlo, it's the most popular dropshipping app used by Shopify stores. They have just shy of half a million store owners using their Chrome extension for dropshipping.
Last week, Oberlo sampled the 500,000 stores with them and compiled a list of the best-selling dropshipping products throughout September.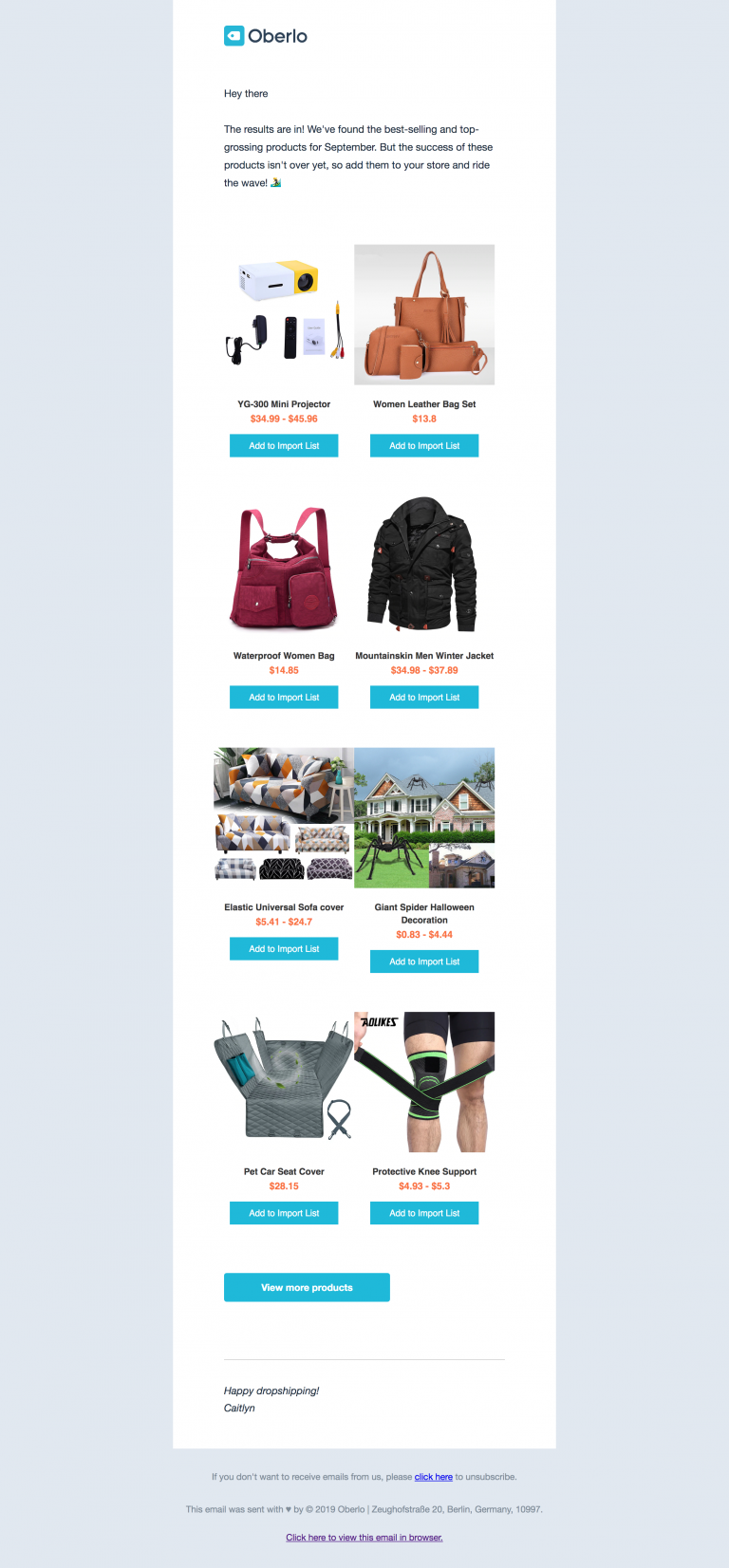 These products are good to know, but we don't know the most important information.
What stores sold these products?
What were the profit margins?
What ads drove traffic?
Who were the suppliers?
We looked at every trend added to users feeds in August and September and found that all 8 of these product trends had already been automatically sent to user's feeds in real-time as we detected the trends.
Looking at this data, it means Trending Products can now answer every one of these questions for all 8 products;
The Mini Projector
4 Matching Bags
Transforming Waterproof Bag
Men's Winter Jacket
Stretchy Sofa Cover
Giant Spider
Car Seat Cover
Knee Support
To make things easy we'll just include screenshots of the stores selling the products, along with all the data added by the Trending Products toolbar. Let's get started! ✅
Mini Projector
The Mini Projector with 2.3m views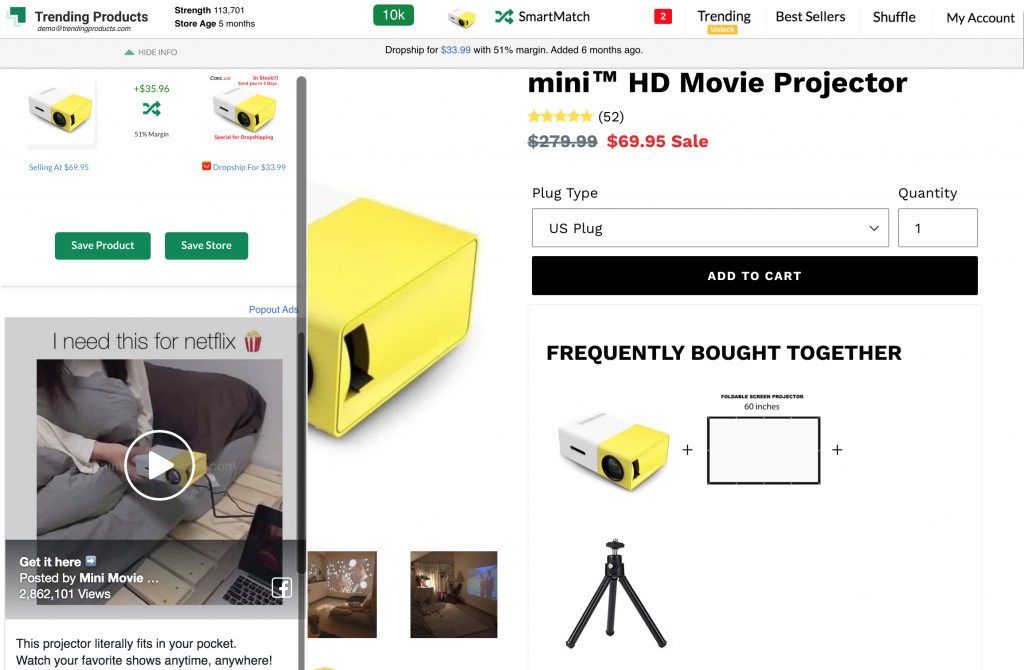 Matching Bag Set
4 Matching Bags similar set with 10k strength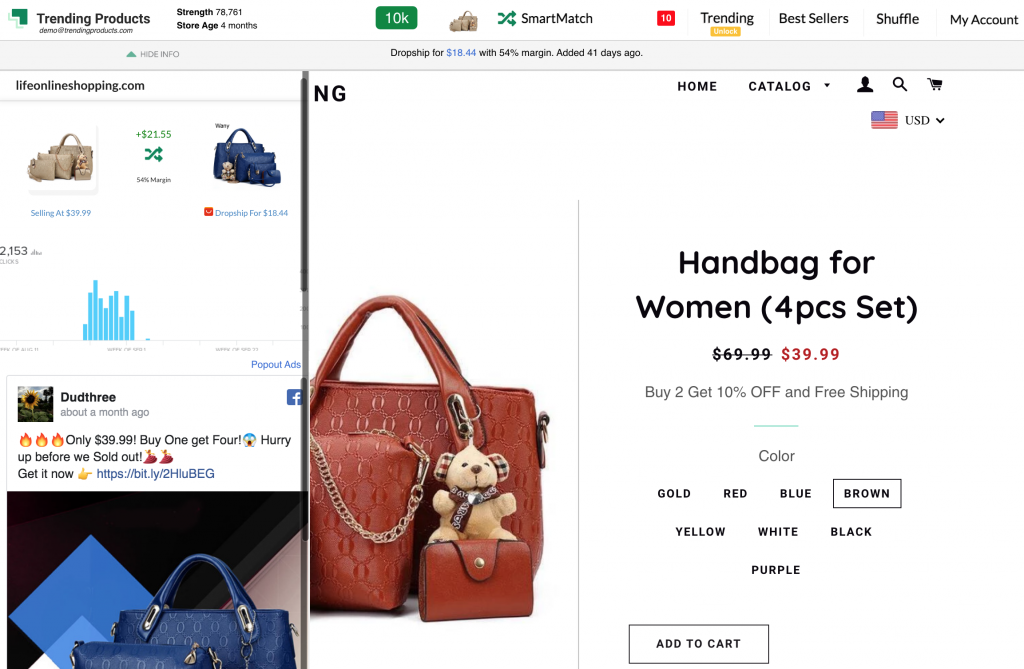 Waterproof Bag
Transforming Waterproof Bag 400k views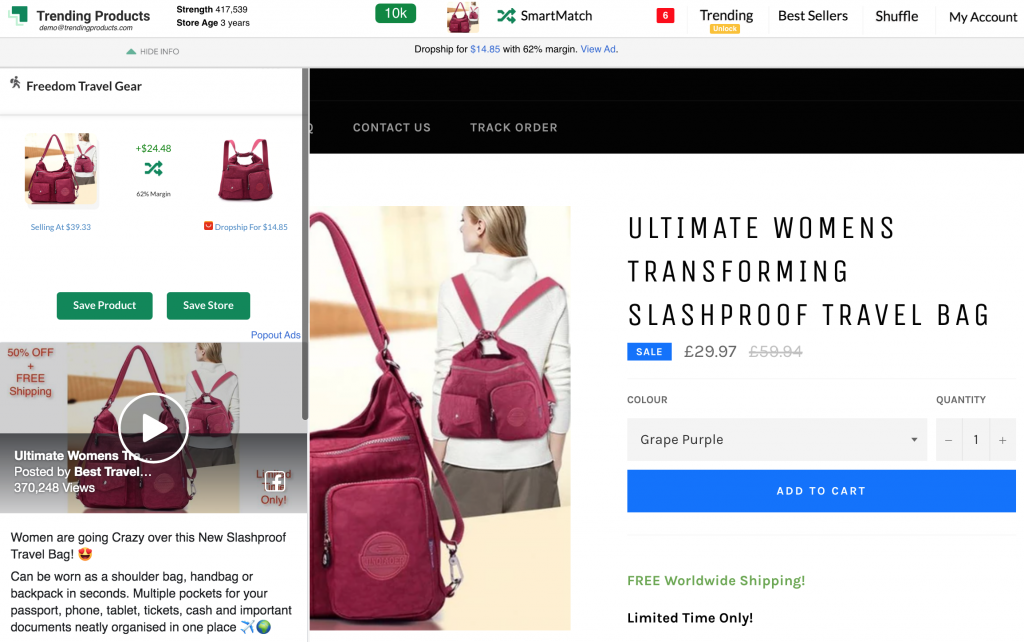 Winter Jacket
Men's Winter Jacket 600 product strength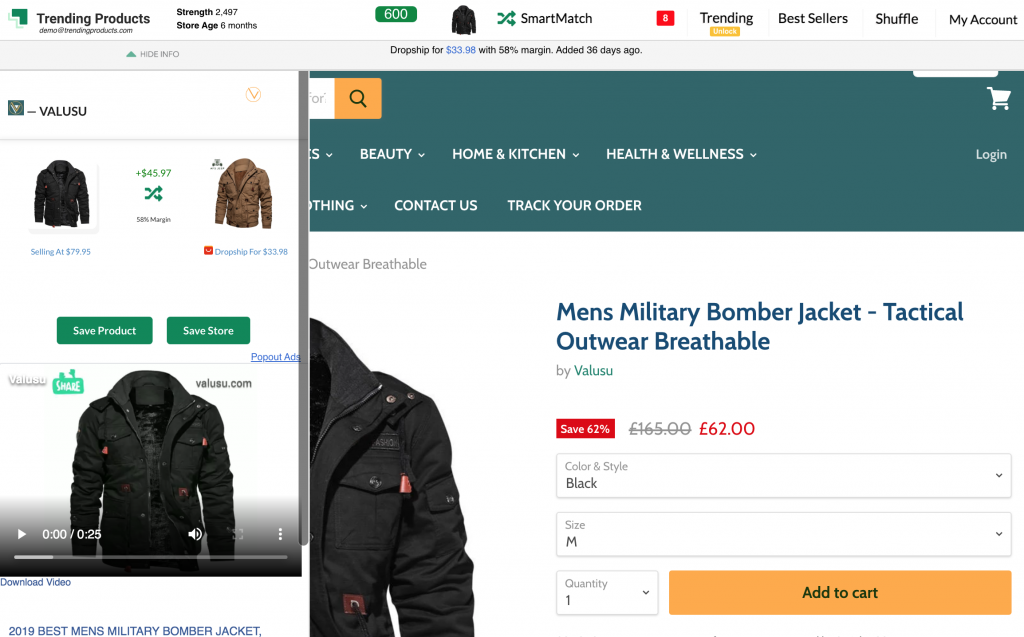 Stretchy Sofa Cover
Stretchy Sofa Cover 128,000 product clicks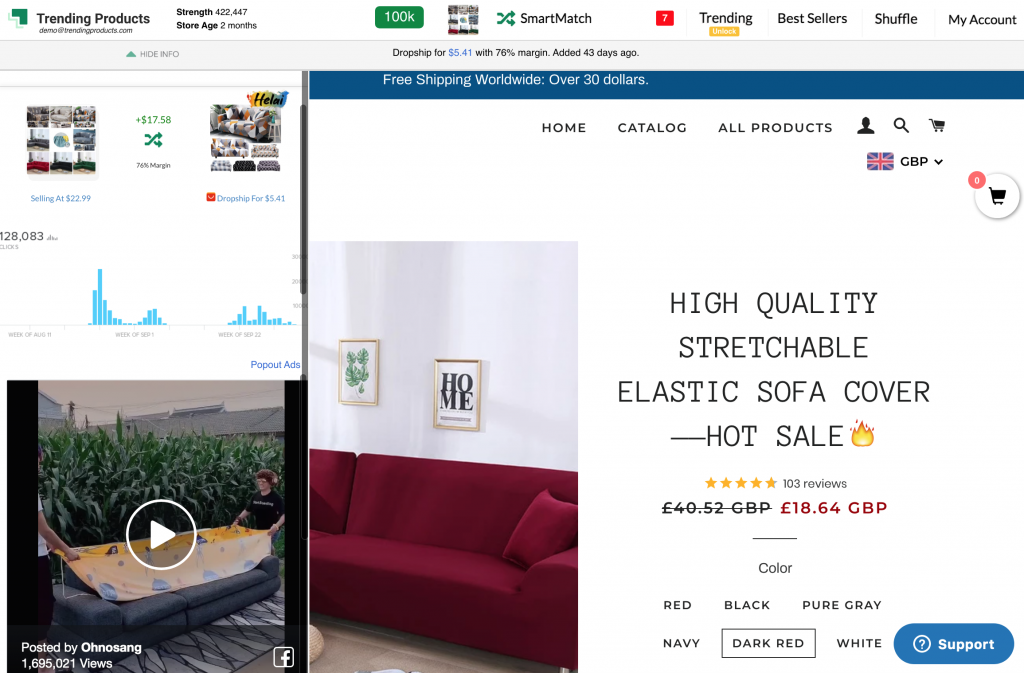 Giant Spider
Giant Spider 110 strength, high margins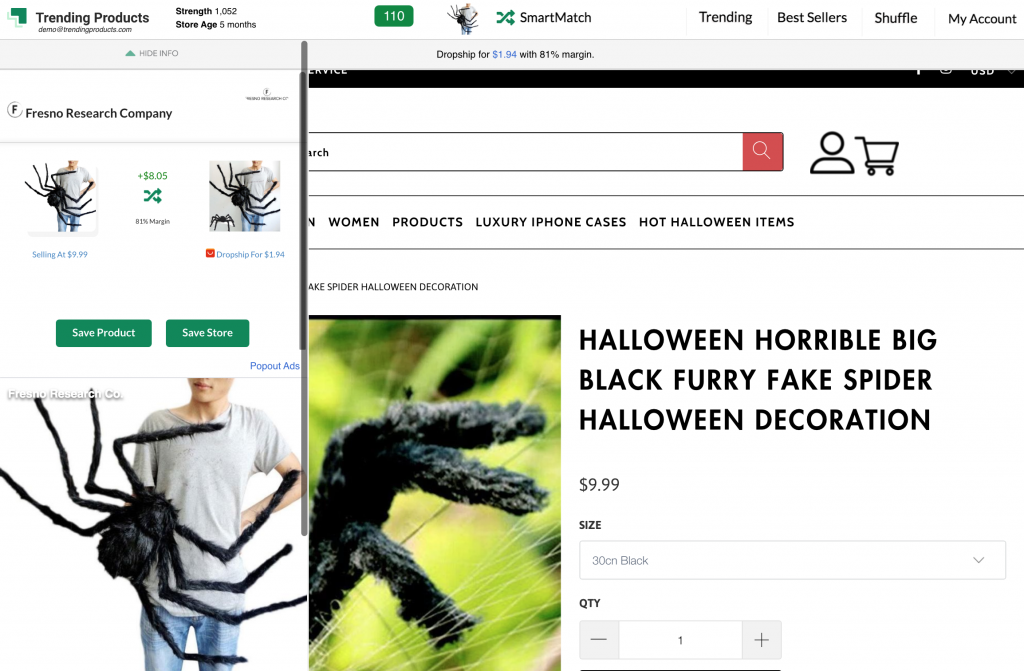 Car Seat Cover
Car Seat Cover 1 million+ views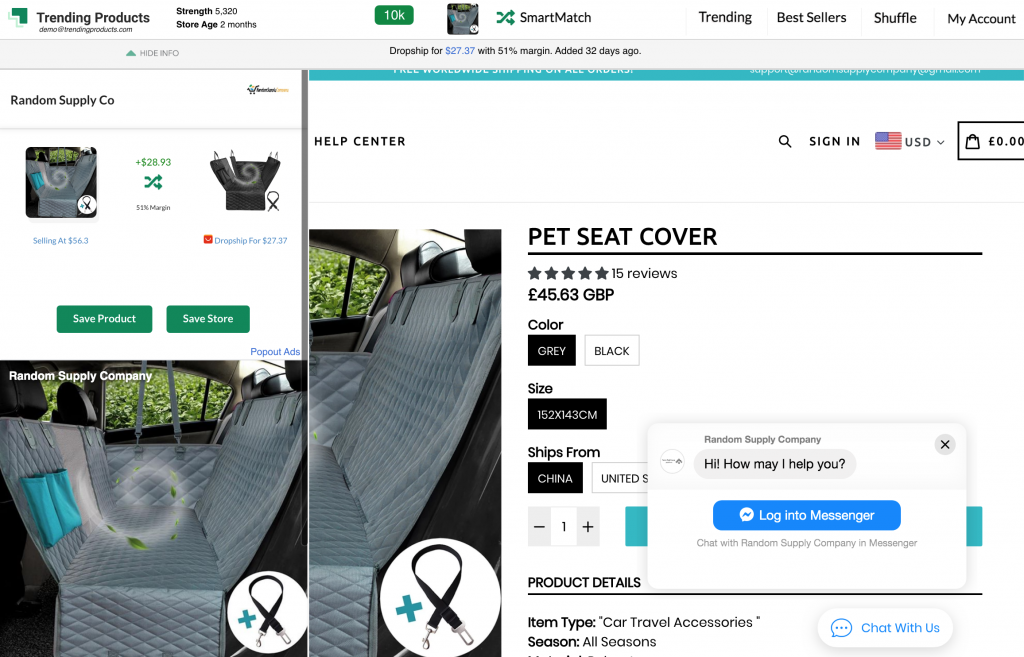 Knee Support
Knee Support 10,000 product strength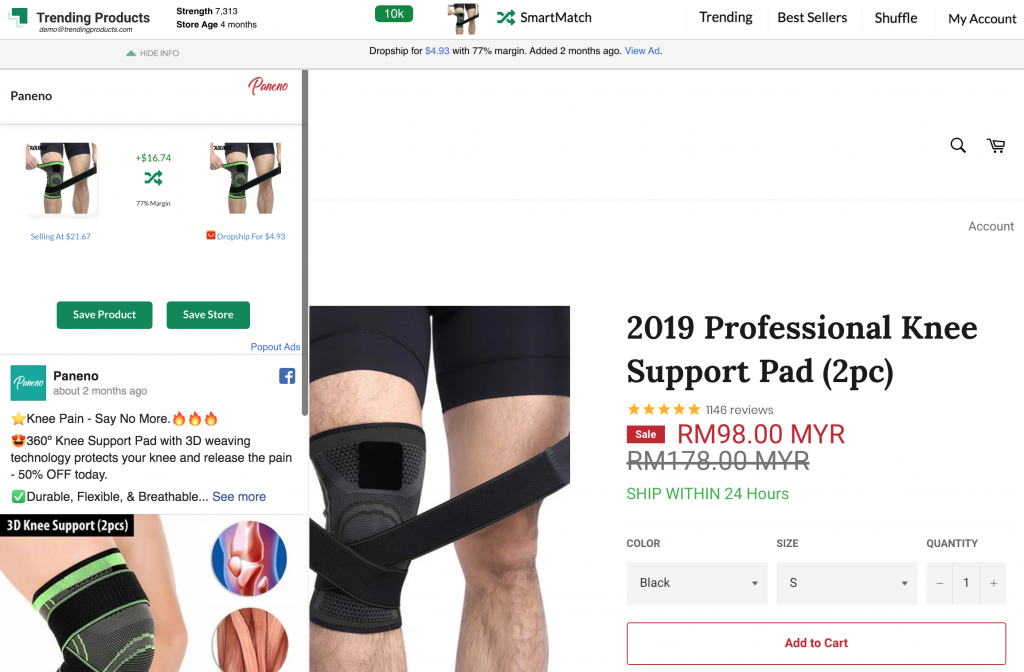 Let us know your favourite product in the comments.
To see this months trending products in real-time you can join Trending Products as a beta tester and find your own unique trends using this private invite link. 📈
Goodluck 👍