It's no secret that Black Friday is by far the best day for both shoppers and sellers in the calendar year. You might think of it like the World Cup or Super Bowl of shopping.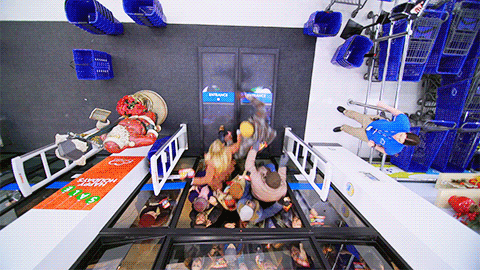 Shoppers get crazy deals that they can only get during one day of the year, while stores see massive spikes in sales and profit.

Last year, Black Friday hit an all time high with $6.22 Billion in online sales which is up 23.6% from a year ago. According to The National Retail Federation, 174 million Americans shopped between Thanksgiving and Cyber Monday and the average spending was about $335 per person.
The biggest spenders were millennials between the ages of 24-35. As an e-commerce owner, how can we best prepare for Black Friday and maximize our profits?

Products that Scale 
You want to make sure that you know which products to scale on the week of Black Friday. You shouldn't be scrambling the day before trying to figure out which product to advertise. Nor should you be testing any type of products on the day of Black Friday.
Here are some live products trending right now, gearing up for huge sales this Black Friday!

It's important to do your homework ahead of time.
Supplier Negotiation
One of the most underrated ways to increase profits is to reduce cost of goods. If you aren't already tracking your existing profits, I recommend using apps such as Order Metrics. We recommend contacting your suppliers and asking for a tiered breakdown of cost.
| | |
| --- | --- |
| Number of Orders | Discount |
| 50 Units | 20% Off |
| 100 Units | 30% Off |
| 500 Units | 40% Off |
If you contact all of the available suppliers, you may be able to negotiate a favourable price. AutoContact on the Trending Products toolbar makes it really easy to do that, it asks for a default 50% off list price and usually suppliers reply with a good counter offer.

You'll also want to contact suppliers to ensure that they have the bandwidth to properly process and ship out orders with speed.
There's nothing worse than selling a bunch of products that can't be processed by your suppliers or end up being low quality products. You'll only get a lot of refunds and unhappy customers.
If you've followed our blog for a while you'll remember this story of a store losing hundreds of thousands due to a bad supplier.

With Trending Products, you can automatically contact suppliers and ask for their best prices using a form generated and sent to them by AutoContact. This way you'll always reach the most reliable suppliers. You can see it in action here:

Aliexpress Cashback
You can actually get cash back every time you order from your suppliers via Aliexpress. This instantly increases your profits. Imagine getting 5-7% back on all of your product costs! For example, let's say you made $50k last month. And your product was about 33% of the total revenue. That's $16,500 on product cost alone. If you get 5% cashback, that's $825.
There are many different cashback sites, all you have to do is apply or use their coupon codes. You can also signup to the official Aliexpress affiliate program.
For this article specifically, we'll talk about a website called AdmitAd which is a commission site that gives you roughly 5.4% – 6.9% cashback depending on the categories of products you buy.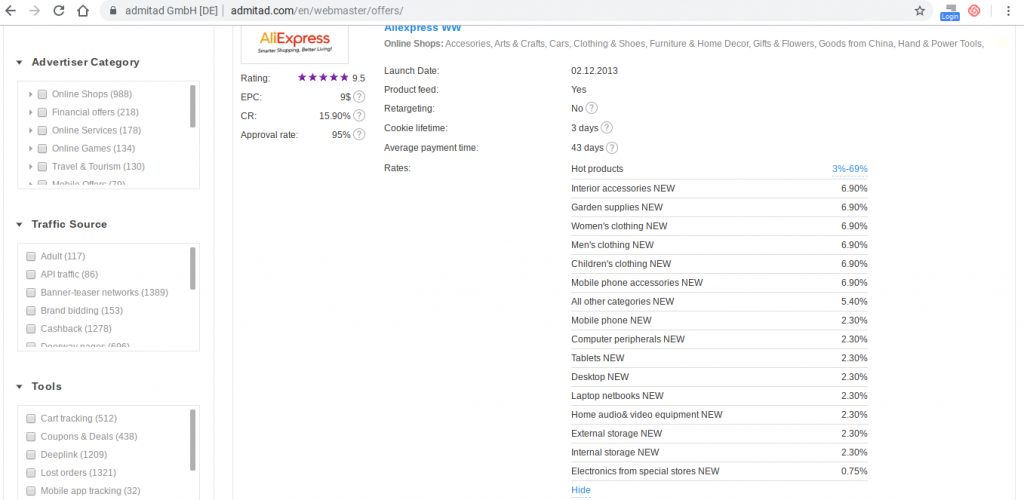 Here's how to set-up your account with AdmitAd:
1) Sign-Up as a Publisher – here you will enter your payment details, so you get paid a commission from your Aliexpress purchases
2) You must be using an Order Fulfilment software such as Dropified or Oberlo
3) Add the Affiliate Link to your Order Fulfilment Software. When signing up, you'll receive an affiliate link unique to you.

When you're inside you can view a 30 Day Report of your earnings as well as the total commission.


System Planning
The key to having a successful Black Friday and Cyber Monday is preparation. With preparation, you'll be able to announce to the world about all of the amazing deals you have to offer.
Email Marketing
With email marketing there should be a few phases to it –
1) Announce to your customers about what to expect for Black Friday and Cyber Monday
2) Create a different email everyday to get your audience excited leading up to Black Friday
3) Create exclusive bonuses and deals only available to customers who've purchased on Black Friday sales
Here's an example email drip campaign that you can set up to auto-send to your customers. Remember, always touch on pain points, drop in value to the email where possible.

Email #1: Announce your Black Friday and Cyber Monday Sale
Let them know what time your sale starts and ends
Let them know what products will be on sale
Email #2: Shoppers Guide
Use a unboxing or demo video to showcase how customers can use the products you have. If you're selling a portable heater, talk about how it'll save you from freezing in the winter.
Email #3: Sale Starts Now
Include scarcity and tell them how much stock is available or how much coupons you can give away
Email #4: Customer Reviews/Testimonials

Email #5: Sale Ends Now

Email #6: Sale Extended
Give them a reason why your sale is extended. For example, your supplier said there were more stock than anticipated
You can choose to separate this sequence out over the course of 3-6 days.
Marketing and Chatbots 
On Black Friday, you'll be competing for attention with other stores and brands out there. That's why simply sending emails won't be enough. You'll be one of a few dozen marketing emails that a person receives on the week of Black Friday. You can offer exclusive deals to people who opt-in to your text marketing or chatbot marketing. This way customers are extremely excited to opt in and see what deals they can find.

Retargeting Ads
When it comes to retargeting ads, you want to make sure you test multiple audiences. On Facebook, here are a few audiences you can test

| | |
| --- | --- |
| Action | Time Frame |
| Website Visitors | 90 Days, 60 Days, 30 Days, 14 Days, 7 Days |
| Abandon Carts or Initiated Checkout | 90 Days, 60 Days, 30 Days, 14 Days, 7 Days |
| Website Purchases | 90 Days, 60 Days, 30 Days, 14 Days, 7 Days |
Upsell Funnels
You'll definitely want to have upsells tagged across all of your best selling products. I recommend using an app such as Zipify, so that you can automatically create beautiful landing pages and seamlessly integrate your products.

Product Bundles 
People don't simply shop for themselves, they most likely plan to get their Christmas shopping done ahead of time as well. Think about parents who want to buy gifts for their children or people who want to buy gifts for their relatives.
You might want to offer bundles such as buy one and get another 50% off or buy two, get the third one free.
Social Proof
Schedule Influencer Marketing Posts in Advance
Taking advantage of Influencers on Black Friday would massively boosts your sales. Most high quality influencers get booked up fast, so you'll want to schedule them out in advance. See if you can buy shoutouts in bulk and also in advance to get a deal on promotions.
With the crazy spike you'll get in traffic along with discounted promotions, you should be able to see great results!
Social Media Giveaways
You might want to offer giveaways heading into Black Friday. For example, one week prior to Black Friday, you can post a massive giveaway to a collection of products. To enter all you have to do is tag 3 friends in the comments.
This allows you to gain new followers and new people to see the deals that you have to offer coming up. Basically it's free advertising!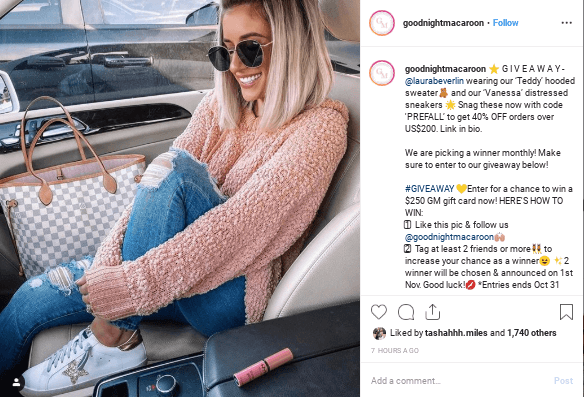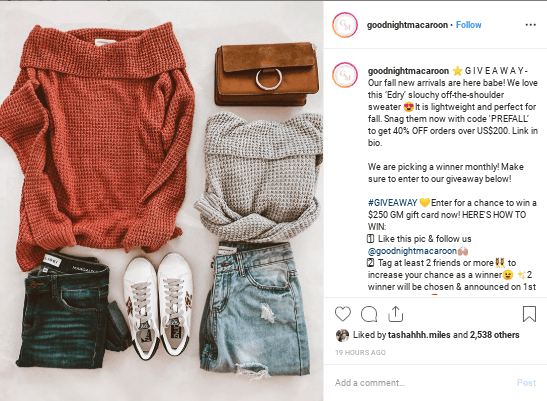 Create Demo or Product Unboxing Video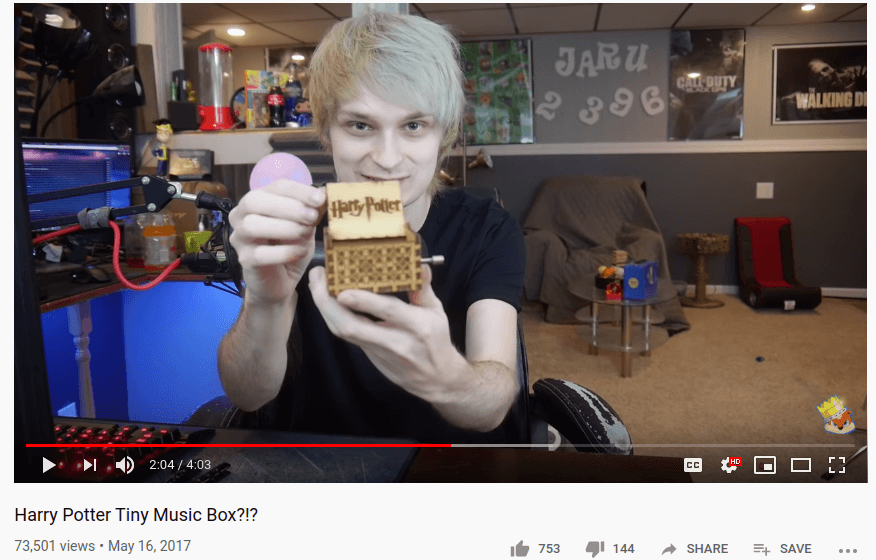 A great way to increase conversions and sales is to create demo or unboxing videos of your products. These videos can be used for a variety of purposes such as for your video ad, testimonial/review video, product page description or even a social media post.
These videos add credibility for your product and allows people to see how they can be used and put together. I recommend ordering a few of your top selling products and filming your own unboxing video to show how customers can use your products for best results.

Final Thoughts
If done correctly, you should see record breaking sales of the year on Black Friday. Customers are already in a buying mood and will buy more impulsively than any other day of the year.
You want to make sure you're ready to scale your best selling products on that day and set aside a budget to spend on advertising.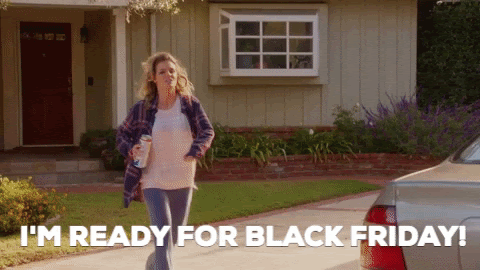 TrendingProducts can help you find exactly what is currently trending so you can capitalise on live product trends for Black Friday.
Written by Colin Ngai