It's no surprise that the cost of Ads have been going up every year. Gone are the days where you could throw up any type of ad and make sales.
Since Facebook has changed it's News Feed Algorithm back in 2018, Facebook has pushed content from friends and family over brands.
According to Adstage, you can see that the cost of CPM has risen as much as 122% while the number of impressions have fallen dramatically month over month.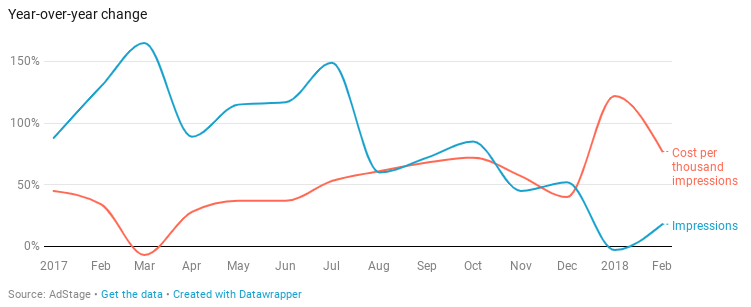 This makes sense as Facebook wants to ensure that ads are high quality and that they keep users on their platform. At the same time, more and more advertisers are using Facebook Ads.
In Q4 of 2019, there are currently roughly 6 million advertisers on Facebook. That's an increase of 4 million advertisers since 2016! So what does this mean for you as a dropshipper?
You have to be smarter. Moving forward, you have to create better ads, improve your relevance score and sell quality products at the best possible price.
One way to counteract the rising cost of ads is to find reliable products with a higher profit margin using the SmartMatch and AutoContact features of Trending Products. AutoContact helps you contact hundreds of suppliers for the same product at once so you can easily source the best, while AutoContact allows you to find the suppliers competitors are using.
The business who can afford to spend the most to acquire a customer wins.

Most dropshippers focus on bringing sales on the front end, they tend to neglect the backend and customer flow post purchase as that's where a lot of additional revenue can be generated.

By maximizing each traffic visiter and increasing the lifetime value of every customer, you can turn unprofitable campaigns to profitable ones.

Email Marketing
With email marketing, there are a few campaigns you should make sure that you have set-up at all times.

Abandon Cart Sequences:
Baynard compiled a list of 41 Studies on the percentages of visitors abandoning carts when online shopping. The results are quite shocking to say the least.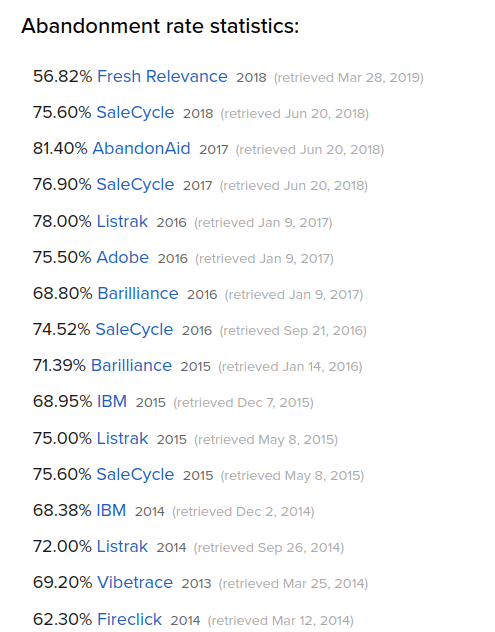 See the entire list of studies and percentages here: https://baymard.com/lists/cart-abandonment-rate

According to Klaviyo, most stores recover between 3-5% of abandoned carts.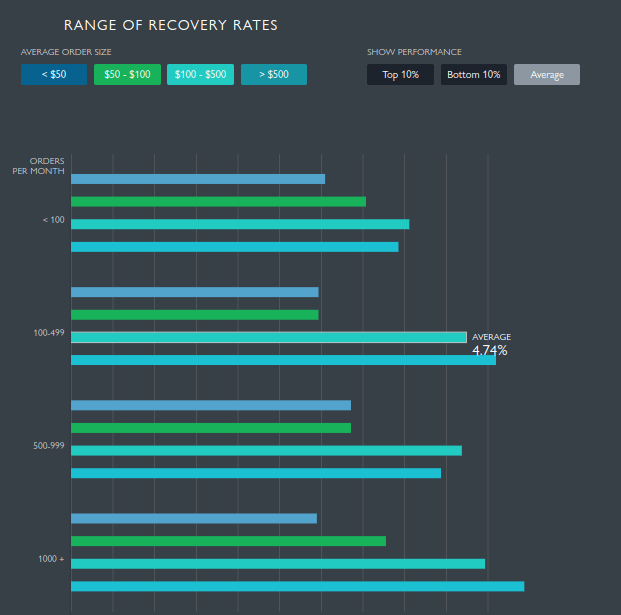 What if I told you that abandon cart campaigns are the biggest money maker out of all the other email campaigns? You may not believe it, but it's true.
Why? Because this audience who will receive this email campaign has already shown you buying intention. They've already added an item to their cart, and you know exactly what they want. You just have to finish the sale.
Why would someone abandon their cart? A few reasons could be:
They were busy or distracted before they could finish the purchase.
They want to do some research or find reviews before buying.
They are debating if it's worth buying or not.
Whatever the reason, they are only a few clicks away from making a purchase.
For abandon cart sequences, you should send the first email within the first four hours after they left the checkout page. It's always great to strike while the iron is hot.
For abandoned carts, you can send a variety of emails such as:
Coupons
Limited stock available
Ask for feedback
A case study or testimonial of your product
Post Purchase Sequences
By including post purchase sequences, you will increase the overall lifetime value of every customer. Dropshippers are notorious for having very low retention rates and one reason is because post purchase sequences aren't set-up.
Here are the following types of emails you can send:
Info about Tracking Information (progress of shipment)
How to Guide on using the product they just purchased
Offer them a discount code for related products (usually you can send them products in the same collection)
Ask for a review or testimonial a few weeks after they purchase
Ask for a referral in exchange for a discount code
Engagement Campaigns:
Engagement campaigns are used to get your subscribers to engage with you. The first two types of campaigns are usually automated. But once your audience has gone through all of the automations, you will have to come up with new ideas to keep them engaged.
Here are a few ideas:
Make seasonal or holiday announcements
Talk about new products you've added
How to guide on using your products
Case study or testimonials from your customers
Tell the story of your business and why you got started
Affiliate marketing for info products (for example – if you have a brand in the kitchen niche, you can sell cook books, recipe books etc)
Check out my last article on trending kitchen products to see what are the best kitchen products right now.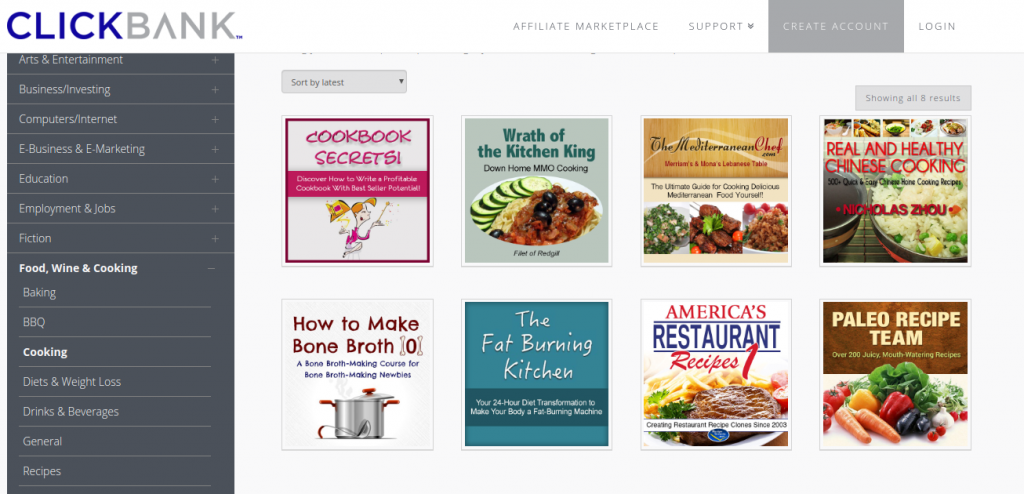 Show Email Pop-Ups on Exit Intent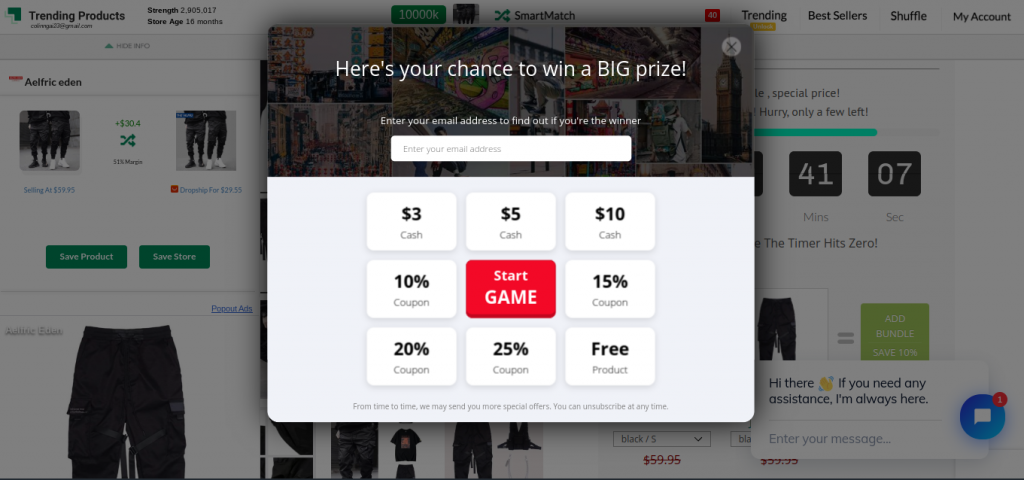 When customers are about to leave your store, you can offer them a discount code.
If you have a pop-up in the very beginning, customers hate seeing pop-ups so that could steer them away from buying. But if you have the pop-up when they're about to leave, you can build your email list and potentially recover the sale.
The key is to keep these ideas unique and catch your audience off guard. Most people are tired of seeing the same generic promotions. When you come up with fresh ideas, you now have their attention.
For example, recently advertisers on Facebook gave an excuse for offering a 30% discount code by saying there boxes were slightly damaged.
They gave a "believable" and specific reason as to why they are offering a discount.
You can use this idea for your email marketing as well. If customers know there are always discounts running, they likely won't take you seriously when you try to push a promotion.
Increasing Order Value
Increase Average Order Value of Each Sale. Imagine if you could increase your average order value by 25%, how much more profitable would your business be? 
Think of Amazon who has mastered the art of maximizing each customer. On Amazon, notice how there is a related products bar, subscriptions and two day shipping.
Cross Sells – Cross Selling is when you suggest visitors related products before checkout. There are a few ways you can implement this such as adding a bundle offer or adding a frequently bought together section.
The idea here is that you're offering items that make sense to buy, so it seems very natural to the buyer.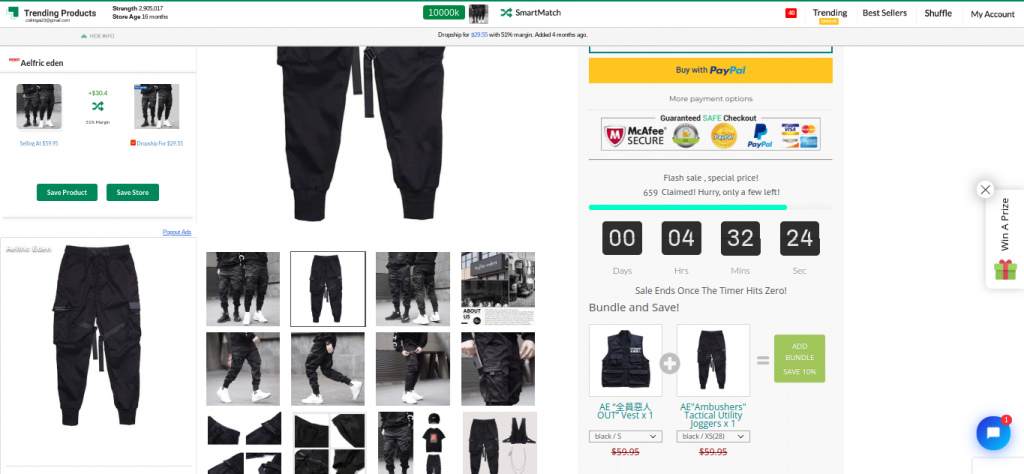 This store uses the bundle app to offer for their matching ambush vests to go along with their ambush pants for 10% off.
Upsells – An upsell is when you sell to a customer during checkout or after they have bought. The best upsell works after the purchase because you already have their credit card details on file. Many apps struggle to work because they offer upsells on check-out. This makes customers re-think or prolong their buying decision.
There are so many ways you can upsell customers such as offering them related products, product warranty, upgrade to faster shipping, affiliate products etc.
Notice in the picture below, you can create upsell landing page to sell a product right after the customer already purchased. This works really well because customers tend to buy more impulsively once they already made the first buying decision.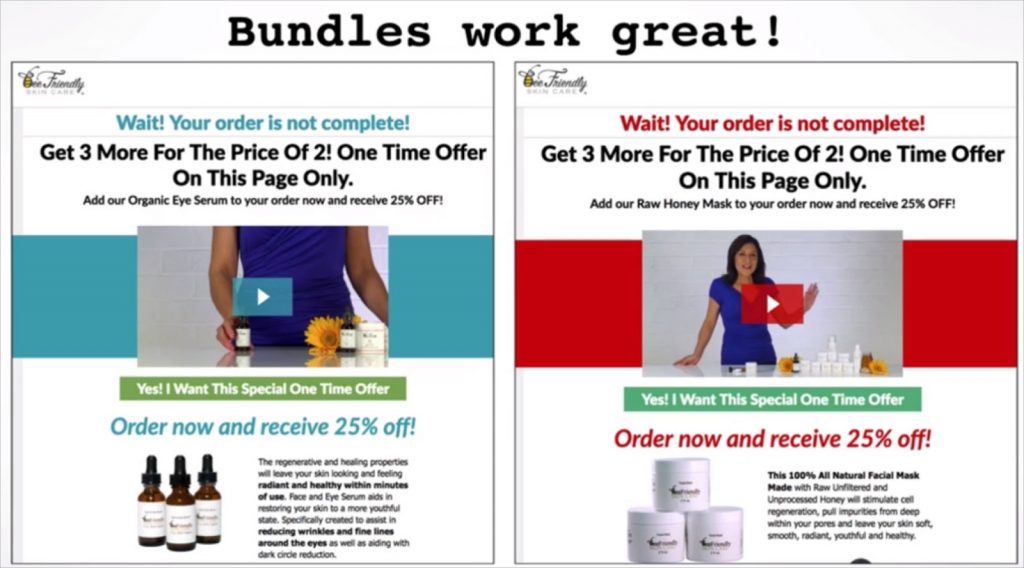 You can find a shopify app that allows you to customize your thank you page to add discount codes, tutorial videos or just a video thanking your customers and telling them about how to track their order. Personalizing your thank you page helps build the customer relationship and reduces refunds.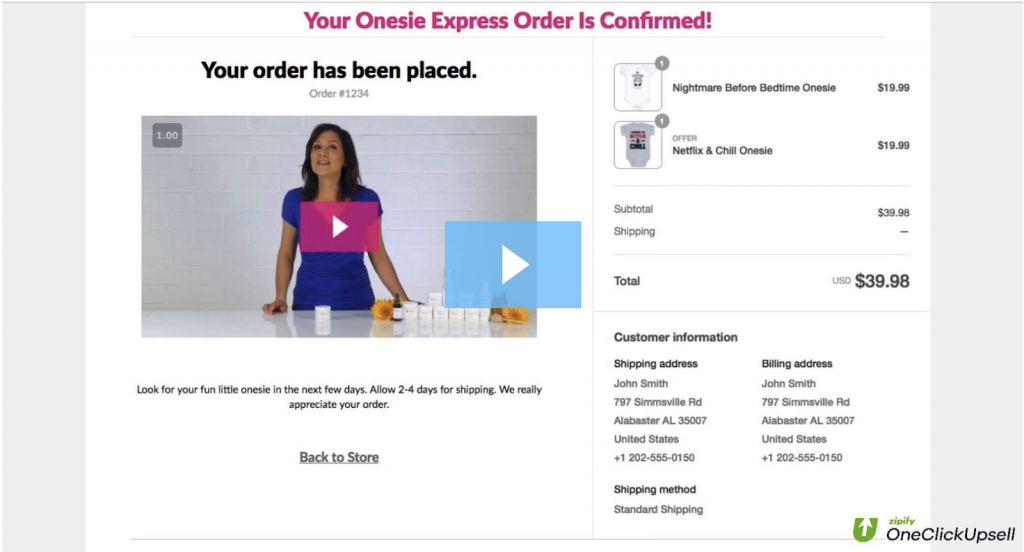 Bulk Order Discount – This is when you offer a discount for buying more than one of the same products. Bulk order discounts tend to work well especially if there are multiple variations for your product such as a different design or another color. Some customers can be torn when choosing between 2 or 3 variations. Now they can feel less guilty buying 2 or 3 if there's a discount involved. Another reason this works well is because some people like to buy gifts for their family or friends.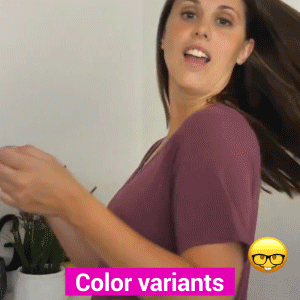 Some of the best winning products have multiple variations and that's why this product is performing so well!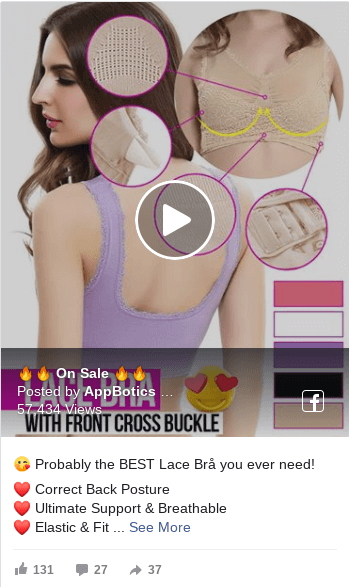 Subscription Model – One issue that dropshippers face is the unpredictability of their revenue on a month to month basis. If you sell any item that people would buy more than once, you should offer a subscription model. For example you can offer monthly subscriptions for black head remover peel off masks or charcoal toothpaste powder.
Free Shipping with a Minimum Spend – As an incentive to remove shipping costs, you can add a minimum spend to have free shipping.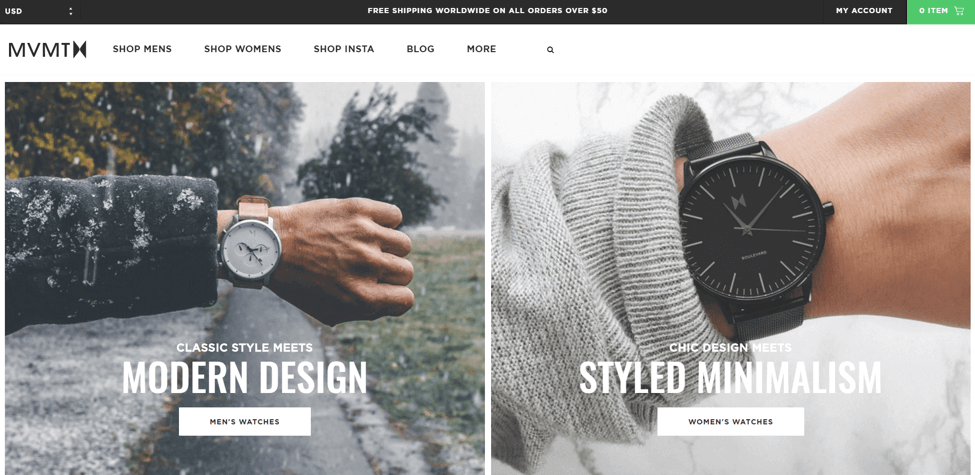 MVMT offers free shipping for all orders above $50.
For example, let's say you are selling a winning product that sells for $30. And shipping may cost them $10. Now you can offer them free shipping if they spend at least $50. That's only $20 more but only $10 more if they had paid the shipping costs. Most people would prefer to buy something else rather than to waste their money on shipping costs.
Offer a Faster Shipping Method – By offering faster shipping, you instantly can increase revenue and become more credible in the eyes of the customer.
Most people are willing to pay extra to get their item fast. With Amazon Prime and Same Day Delivery, people hate waiting for the conventional 4 weeks that a lot of Aliexpress suppliers would take.
If you can find an Amazon supplier or even a domestic based supplier you can offer faster shipping for an extra $10-$15.
Building your Brand
Build a Brand Around Your Store. Building a brand is the best thing you can do for the long term stability of your store. This is the only way you can get repeat buyers is by being "known" for something. You'll then have repeat buyers returning to your store to purchase without spending any money on ads. 
The way to do this is by creating content frequently so customers can learn more about your store.
Here are ideas for building a brand:
Run a free giveaway or contest – By doing this, you'll gain tons of new followers and email subscribers in the process. You can then re-target them with ads or have your email marketing sequences sell them.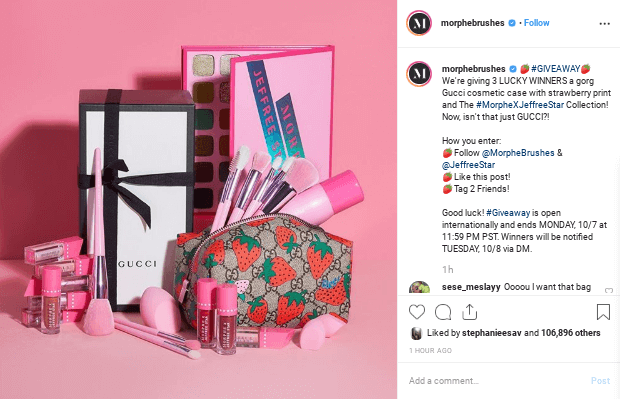 Morphebrushes got 106k likes and about 50k comments in only one hour!
Giveaways create a lot of buzz and it's an easy way to get new eyeballs to your store.
Content Creation & Social Media Growth
By posting and growing your social media following organically, you're attracting new visitors to your store for free. Take a look at IndigoPetCo, who has 177k followers for a dog store.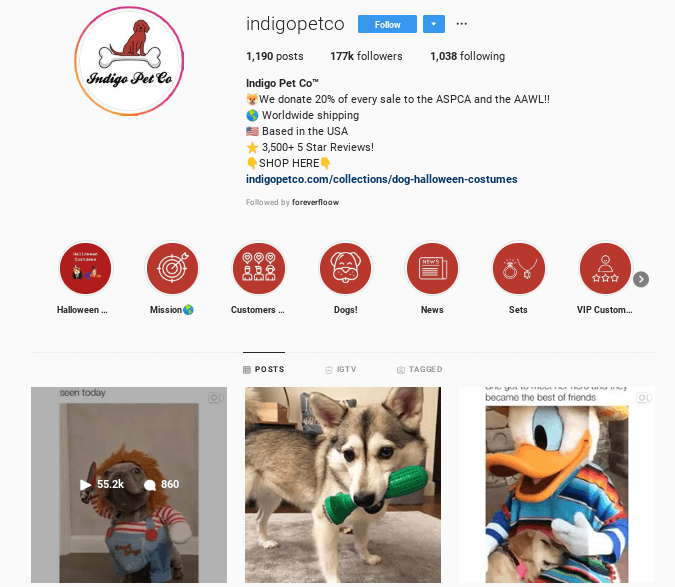 Sure you'll get tons of followers when you run ads, but you can also get them organically by building your brand.
The easiest way to grow is to re-post viral content from your niche. Notice how the last video had 55.2k views where they reposted a viral meme of a dog wearing a funny suit. Another thing you can do to grow you social media following is have a bot to comment on hashtags. By doing so, you drive traffic back to your page. If you can grow 10-50k followers in a year, that'll be an asset you can use to get extra sales.
Write Blog Content – I know what you're thinking. It's not the sexiest thing to do. The truth is building a brand isn't always glamorous. But by writing blog content, you establish a lot more credibility and trust compared to all the other dropshipping stores. Most customers want to know that they're buying from a legitimate store.
You can write content around any niche you're in such as beauty, kitchen, health, baby etc. Your goal is to talk about relevant topics or problems in this niche. And solve them using your products or affiliate products.
To do this, use Google Keyword Planner to find the most searched topics in your niche. Then start writing about it. You can even guest post for blogs and plug in your store in the articles.
Bonus: AliExpress Cashback 
Bonus Strategy: Aliexpress Cashback. There are a number of different cashback sites for AliExpress, all you have to do is apply or use their coupon codes. We recommend going directly with the AliExpress commission program or using a third party like AdmitAd, a commission site that gives you roughly 5.4% – 6.9% cashback depending on the categories of products you buy.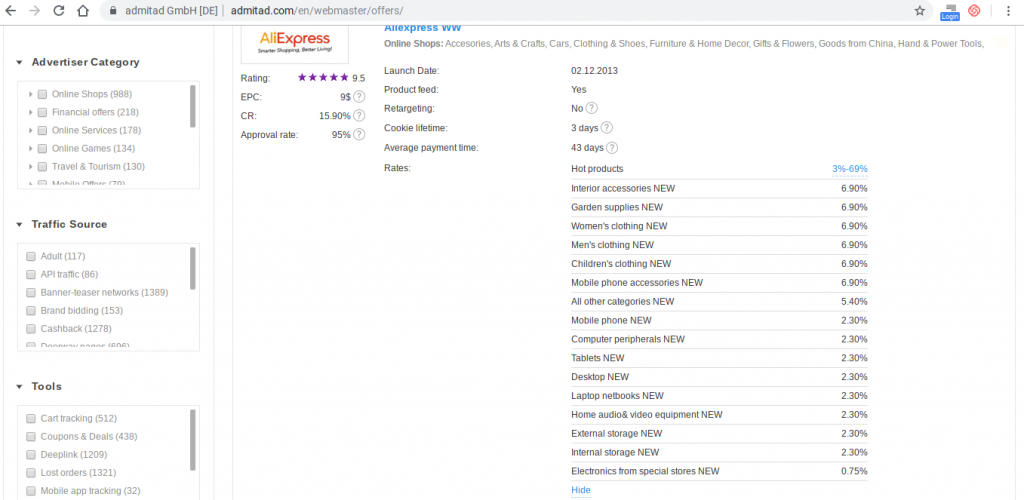 Reducing Supplier Costs
You can reduce supplier costs by negotiating a better rate with your existing supplier. You can do this efficiently by using the SmartMatch and AutoContact features of TrendingProducts.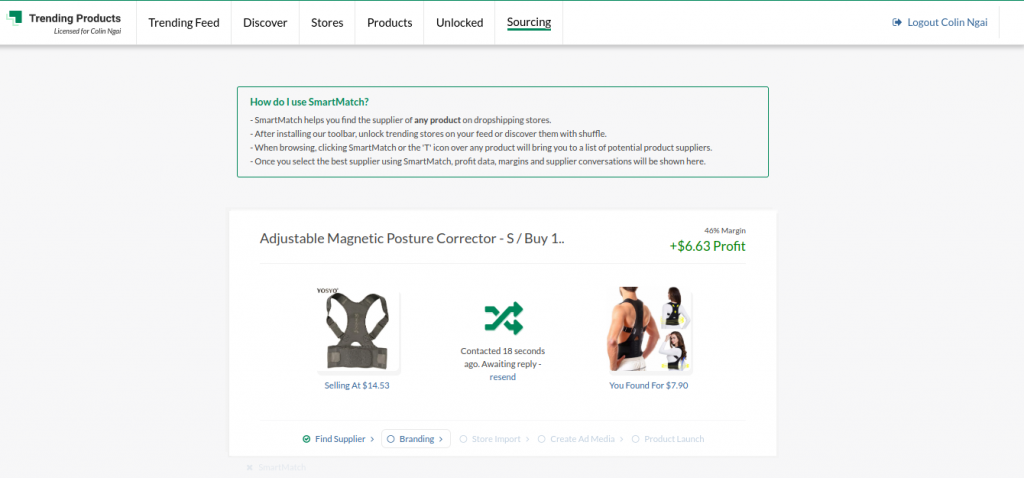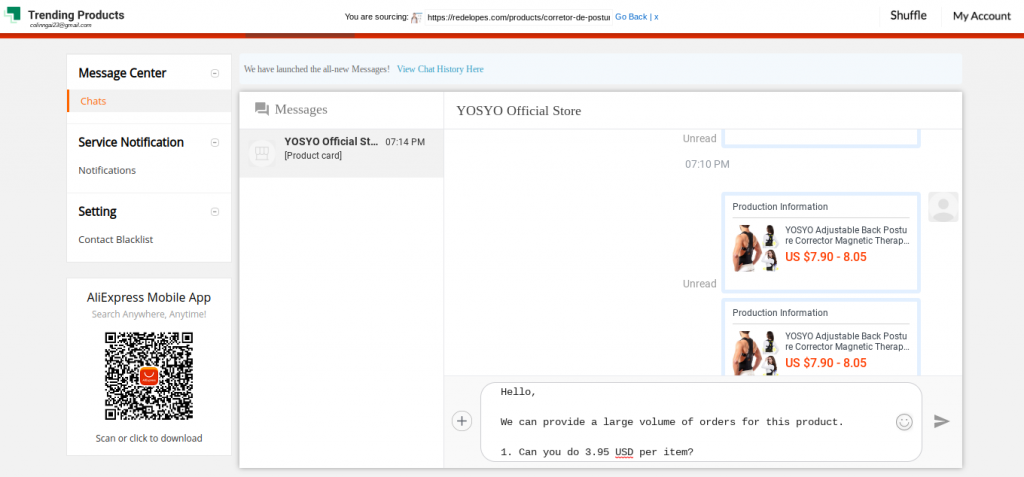 You now have an advantage over your competitors who simply try to spend money on the front end to make their ads work.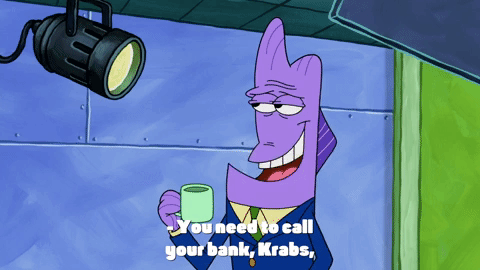 Think about all the ways listed discussed on how to increase profits: adding revenue through email marketing, increasing the average order value, getting repeat buyers or new visitors by building a brand and receiving cashback on your aliexpress orders.
Don't forget to focus on your current customer list. Rise.ai gives you the ability to create gift and loyalty card based re-engagement campaigns for your existing customers so you can continue to grab their attention long into the future.
With these methods, you can easily earn extra thousands of dollars per month. Not only that, but you can scale faster than your competitors because you're getting higher margins.
Bonus Trend (updated)
Here's one of the best trends we've seen this month, almost 200,000 clicks in the first 2 weeks of launching.
Written by Colin Ngai