Introduction
While the global news may have you believe that the economy is crashing down and the world is falling apart, for Dropshippers and e-commerce sellers, this couldn't be further from the truth.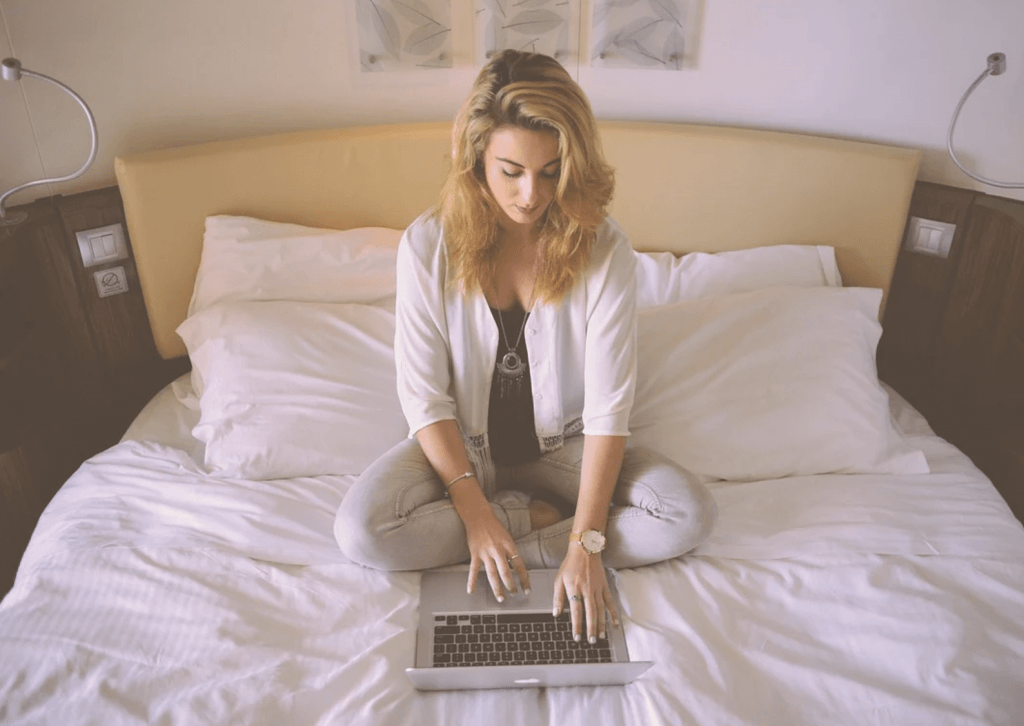 E-commerce has been booming ever since governments have announced their state of emergency months ago. According to their quarterly press release, Amazon has seen a whopping 26% increase in Quarter 1 of 2020 at 75.5 billion compared to 2019 at 59.7 billion in sales. Bluecore released its 2020 Retail Trends Report analyzing over 200+ retail brands and how the Coronavirus impacts them. For most brands, they have seen an increase in their online shopping compared to retail locations. Specific categories stand out, such as beauty, which we suspect is from self-care and pharmacy.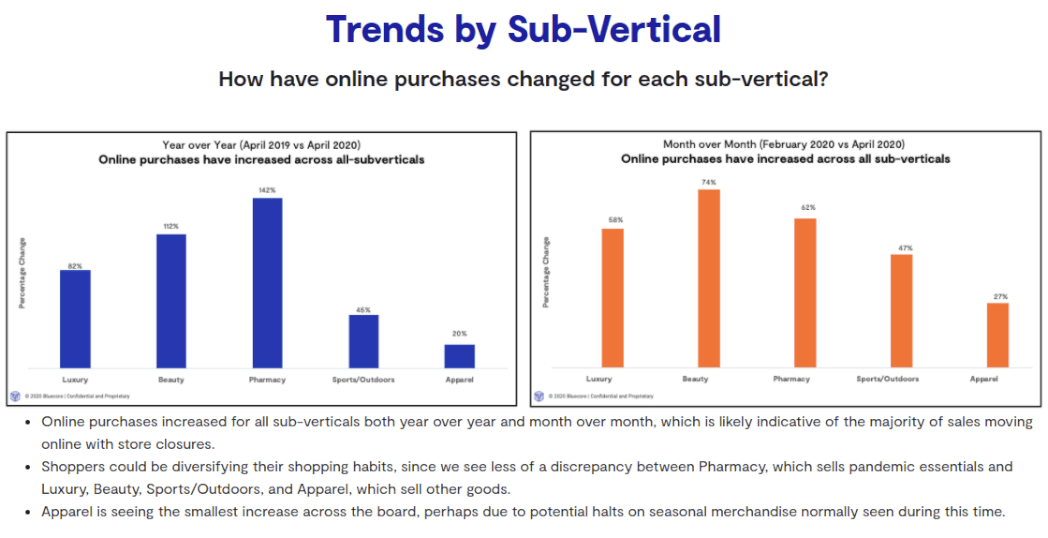 And don't think this is going away either. Embrace the uncertainty that lies ahead. Many scientists and health experts believe that a second wave of COV-19 will come back later this year and throughout 2021. Without a vaccine made, anything can happen. We anticipate that social distancing, virtual meetings, masks, cleaning products, home workouts, self-grooming, and online education are trends that will stick around for a while. The good news is, you aren't late. 

Here are a few reasons why you can still thrive during these uncertain times.

Decrease cost in advertising – Advertising platforms such as Facebook and Google have seen a dropoff in ad revenue. Cowen and Co analysts projected a $44 billion loss in ad revenue for Facebook and Google. Wall Street Journal reports that the Facebook Auction costs have dropped 15 to 20% since February. With ad prices dropping, your road to profitability is now easier than ever.
More Eyeballs on Social Media – It's clear that while people are home searching for things to do, consumers find themselves spending more time on social media. Since the cost of ads has fallen combined with an increase in social media users, you can expect your cost per 1,000 impressions to hit an all-time high!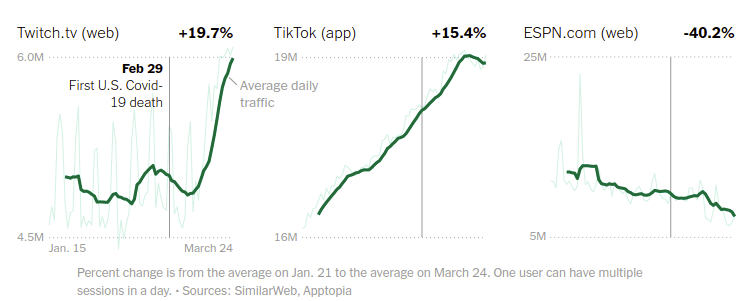 Some Niches are booming – Based on the new reality that people are living in, it becomes essential to understand behavior. Understanding human behavior will allow you to solve people's current problems with products. We'll dive deeper into these categories, but a few are: self-care products, home fitness, video games, pet care, and home cleaning products.
CNBC sourced an interesting infographic from Rakuten Intelligence. This consumer market research firm displayed their top ten categories in online shopping as of April 2020 based on year over year growth statistics.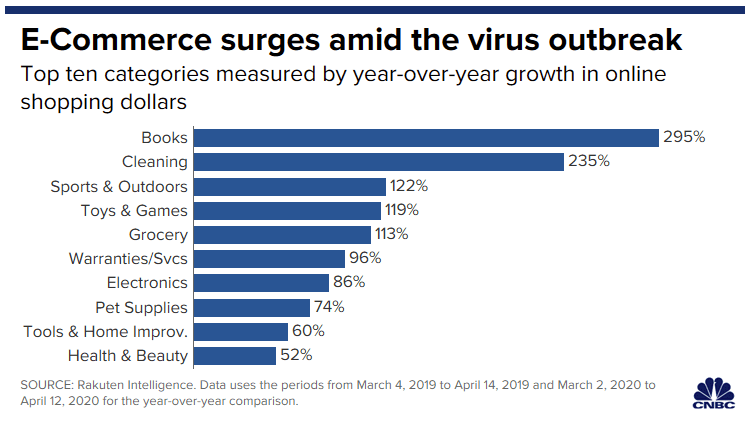 Online spending has skyrocketed – Although unemployment has drastically increased, companies with online shopping have invested their capital into hiring. Walmart plans to hire 200,000 new workers, and Amazon is looking to hire 175,000. Engine conducted their survey reporting a 10-30% increase in consumer spend on online shopping.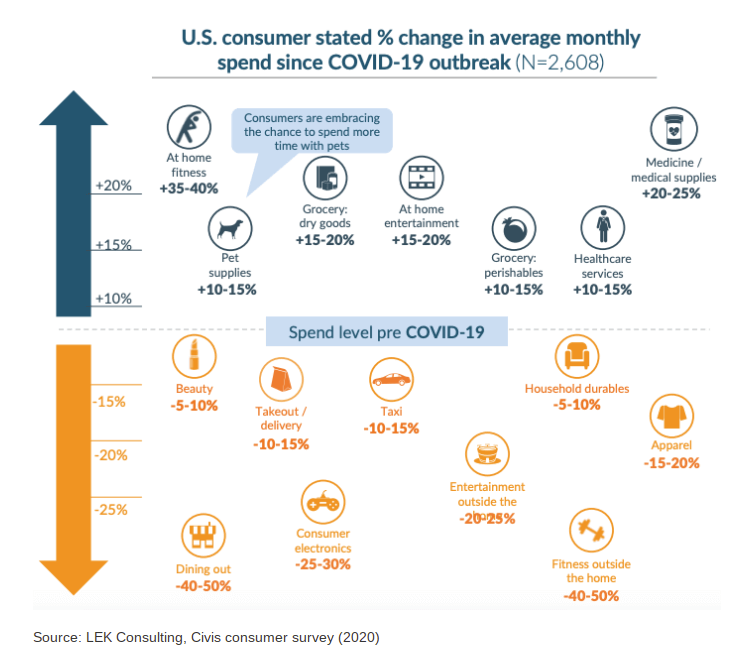 We'll put our Trending Products software to the test by finding specific product categories and niches you can begin selling to profit during the COV-19 pandemic.
Home Cleaning Products
It's no secret that cleaning and sanitizing has been the forefront of people's mind. With the cleaning industry being at an all time high, why not find cool gadgets that'll make life easier for people?
Two in One Pressure Washer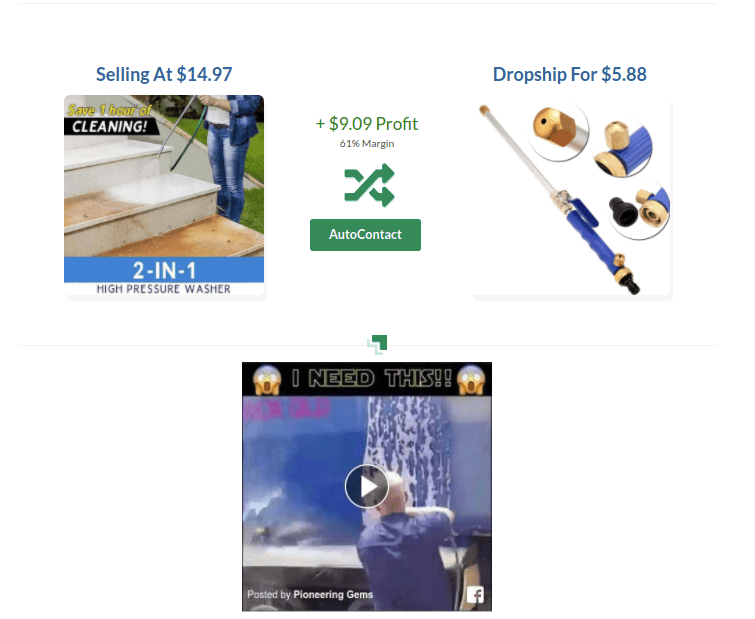 Home improvement products are a huge opportunity for sellers to get into. People have used their newfound time to clean their house, garage, and cars. Quarantine is the perfect time to learn DIY home remodeling techniques.
Since this item is sold for only $15, I believe it'll be a great impulse buy for home improvement junkies. In the last 11 hours, we've detected 9,021 new likes on this ad.

Selling Angle: Market this product as a solution for people to clean their yard, porch, stairs, garage, and cars.
Sports and Fitness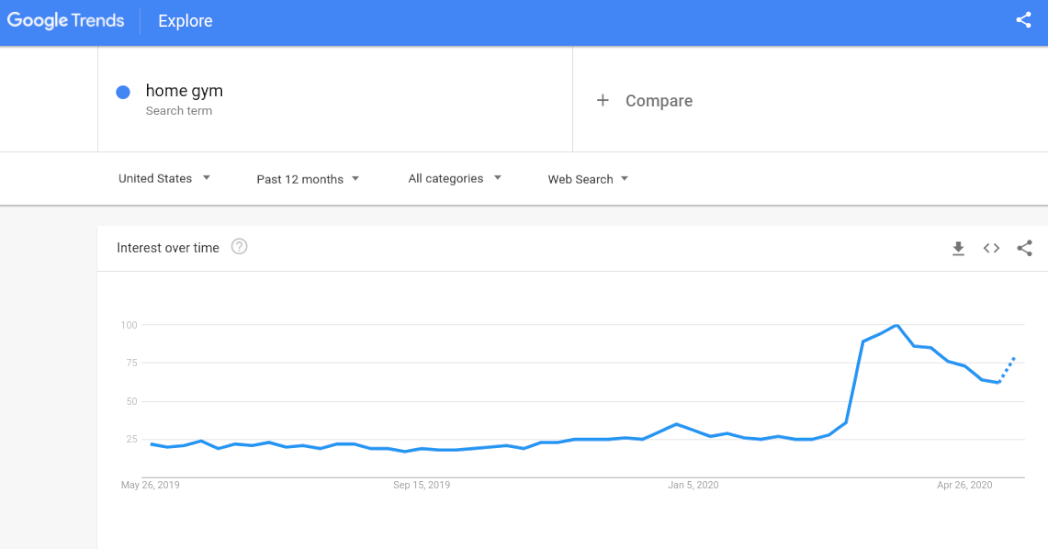 When it comes to home and fitness training, it's no surprise that home workouts are becoming increasingly popular. Now that the world is moving Virtual, people are finding new ways to do their workouts from homes. For example, Planet Fitness is doing live stream workout tutorials to help people stay active while being quarantined. Just look at the term "home gym" on Google Trends, and you'll see people really want to find ways to workout at home.
Ankle Puller Resistance Bands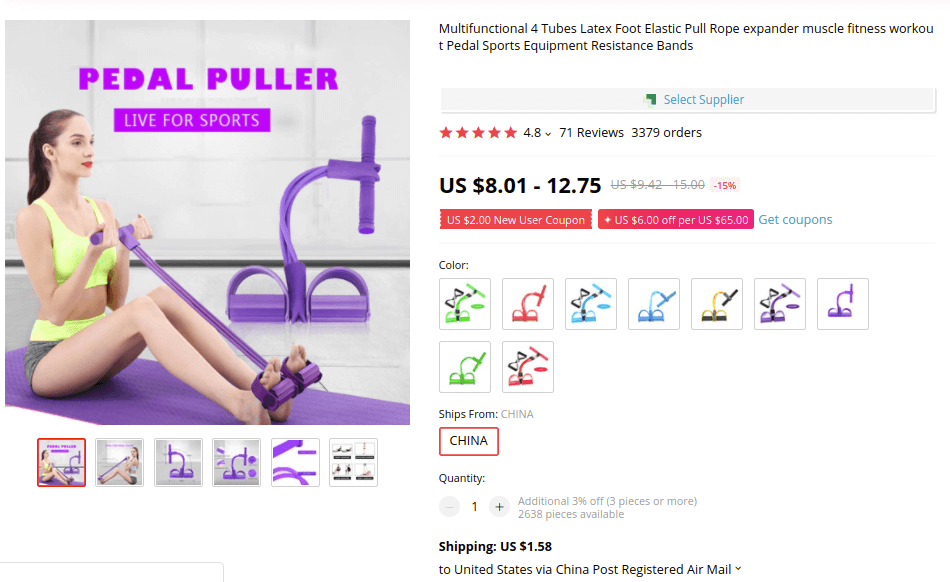 Ankle Pullers are a very low-cost method for people to still workout at home. This fitness equipment allows you to exercise your full body by pulling yourself to the hand bar or lifting your legs. We've detected 4,196 video views in the last 12 hours. On Aliexpress, we've found that there are 3,379 total orders.

Selling Angle: We recommend emphasizing this equipment as a solution to keep busy during quarantine. You can call this the "Stay at Home Band." Marketing to people that already go to the gym would be ideal. For people who already frequently workout, it feels weird not to be able to hit the gym. We love this product because it really solves a big problem in people's lives during these uncertain times.

Pilates Stick Bar with Resistance Band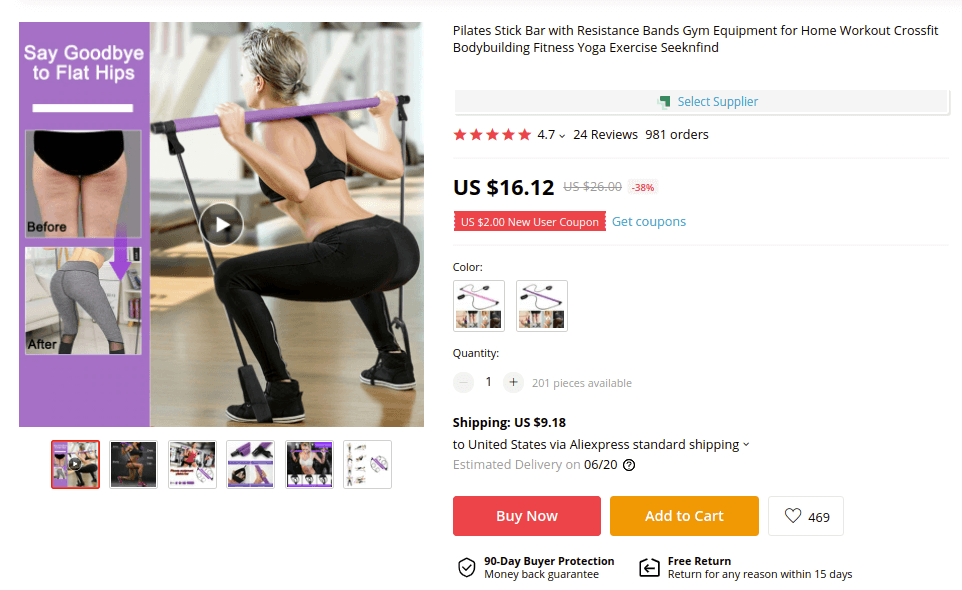 We've found this neat Pilates stick bar attached to two resistance bands. I think this product stands out because it's not just your standard resistance bands. It gives you a bar to work with to do squats, push presses, and basically an entire full-body workout. Aliexpress also conveniently gives you a cool video in their description. Just add some texts, and you're good to go! Not to mention, it's got 981 orders already.
Selling Angle: Promote this to people who love Pilates. Pilates, along with most high-end studios, are shut down during quarantine, and being able to do these bar exercises at home will be of great use to them!

Kitchen
Kitchen is the second largest category in Dropshipping, and new gadgets are always being released. Since grocery shopping is one of the only things we can do outside, we can correlate that consumers are spending more time in the kitchen.
Kitchen Storage Rack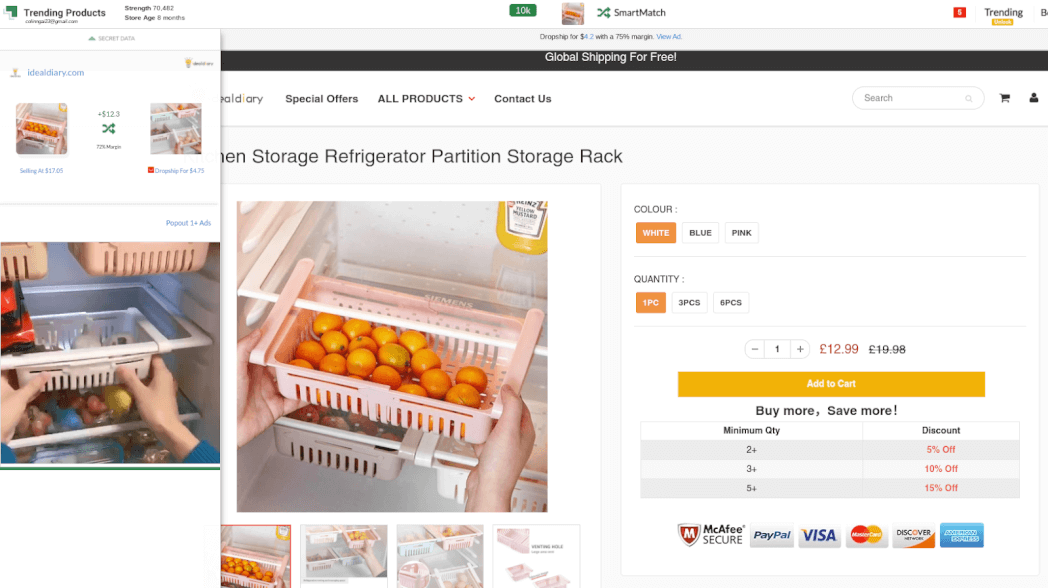 People who spend lots of time in the kitchen making new recipes love to buy neat little contraptions like this one. This storage rack can sell in the range of $15-$20, which is the perfect price point for an impulse buy. The margins are fantastic as well at 72%, where the item will cost you $4.75. Based on our Trending Products data points, we detect a potential 10k product. We've also detected 43,103 video views in the last week, so it's definitely trending upwards!
Selling Angle: Having a cluttered and messy refrigerator is a pet peeve for a lot of people. These are excellent storage units to hold fresh food such as small meats, vegetables, and fruits. More importantly, talk about how the product will save space in their fridge and keep their kitchen organized.
Non Stick BBQ Baking Mats
This non-stick mat is a sneaky underrated product you likely won't find on other dropshipping articles or YouTube videos. But think about it. Summertime is notorious for beach cookouts. Think of the Fourth of July holiday and Memorial Day in the U.S. While we might be quarantined; it won't stop families from enjoying their summer with a nice cookout! We've detected 3994 likes in 9 hours, and we suspect this will only go up! Google Trends confirmed our hypothesis showing that home barbeque is about to spike in search volume. With an 85% margin and $16.79 profit, this item is a potential winner.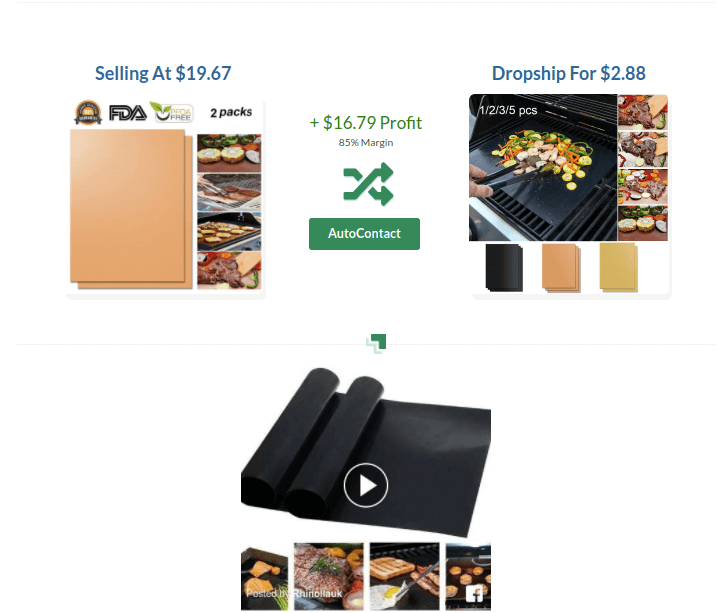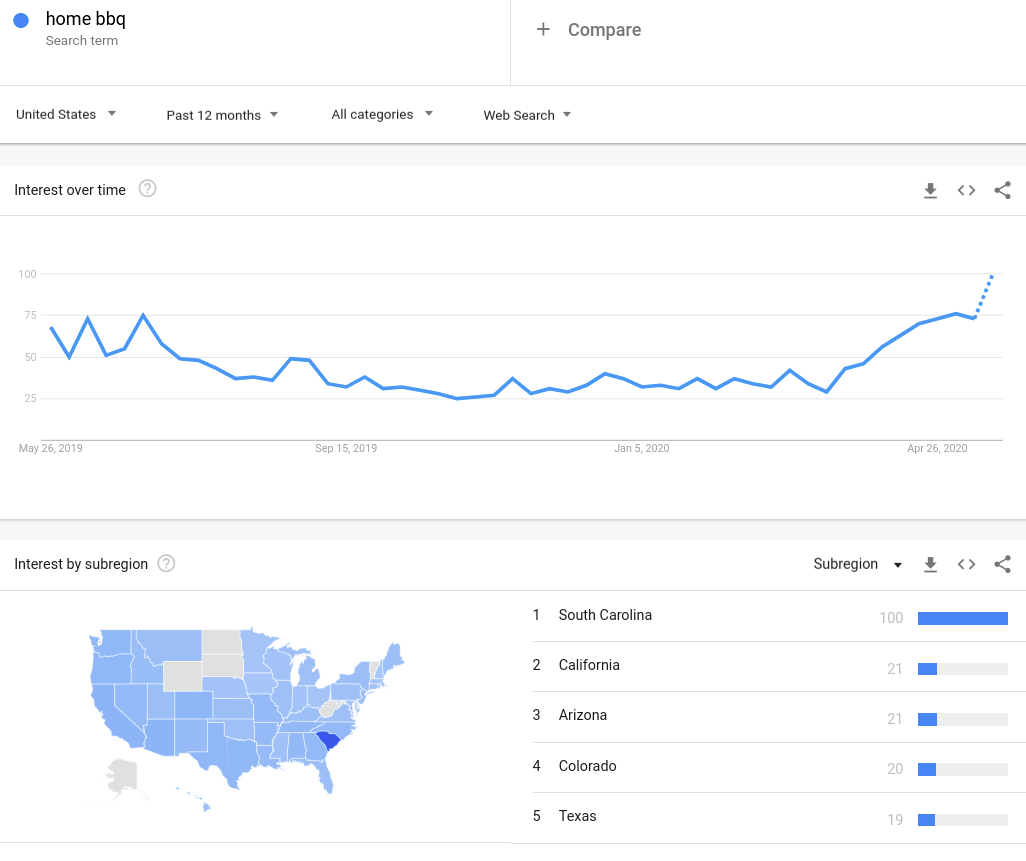 Selling Angle: Market this product as a solution to make a barbecue without the hassle of cleaning. You might even want to throw in a Fourth of July pre-sale to remind customers why they need it in the first place!
Health and Beauty
Self-care is still essential for consumers to keep their sanity in these times of uncertainty. That's why it's critical to continue regular routines such as self-care habits and fitness routines.
Polygel Nail Kit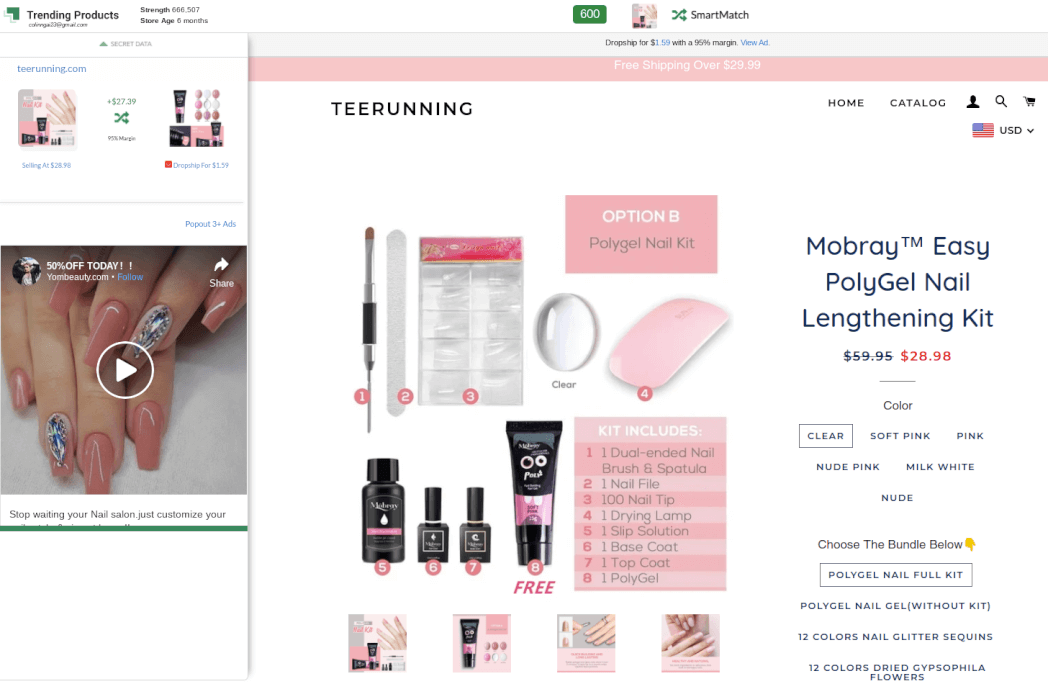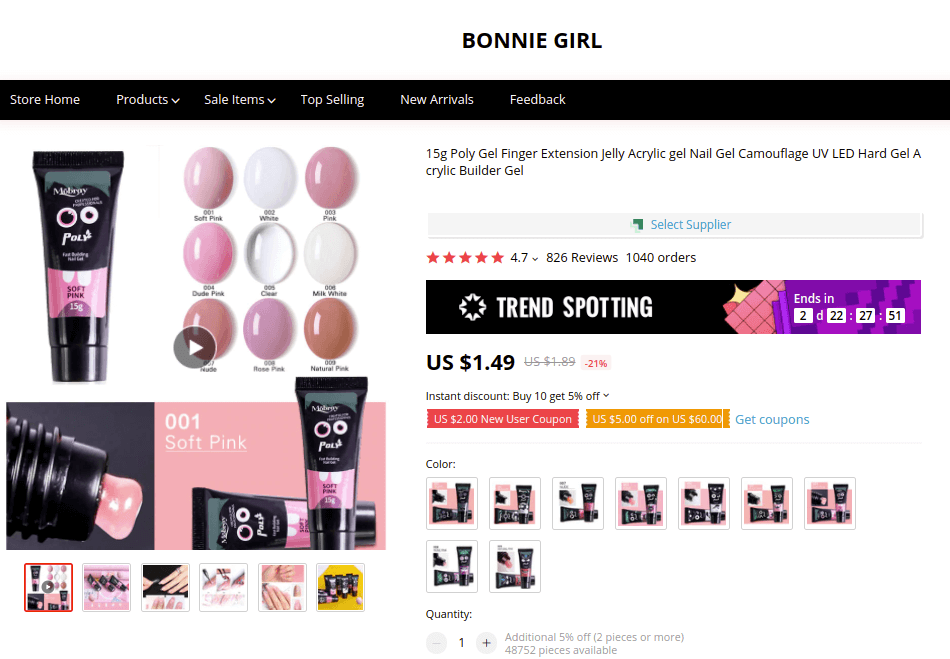 Nail care is one of those self-care habits women have a hard time giving up. In the last 16 hours, we've detected 43,404 video videos for this poly gel nail kit. Taking a closer look, we've found that this product is sold on Aliexpress for only $1.49 but sold at retail for $29, making these profit margins unfathomable!
Selling Angle: We love the ad copy from the advertiser. They said, "Stop waiting for your nail salon. Just customize your nails style and size at home!" Short and to the point. We've found that nail salons charge $50-$100 for a one-time poly gel nail fill. Consumers will be able to justify $29 for multiple uses.
Grooming Kits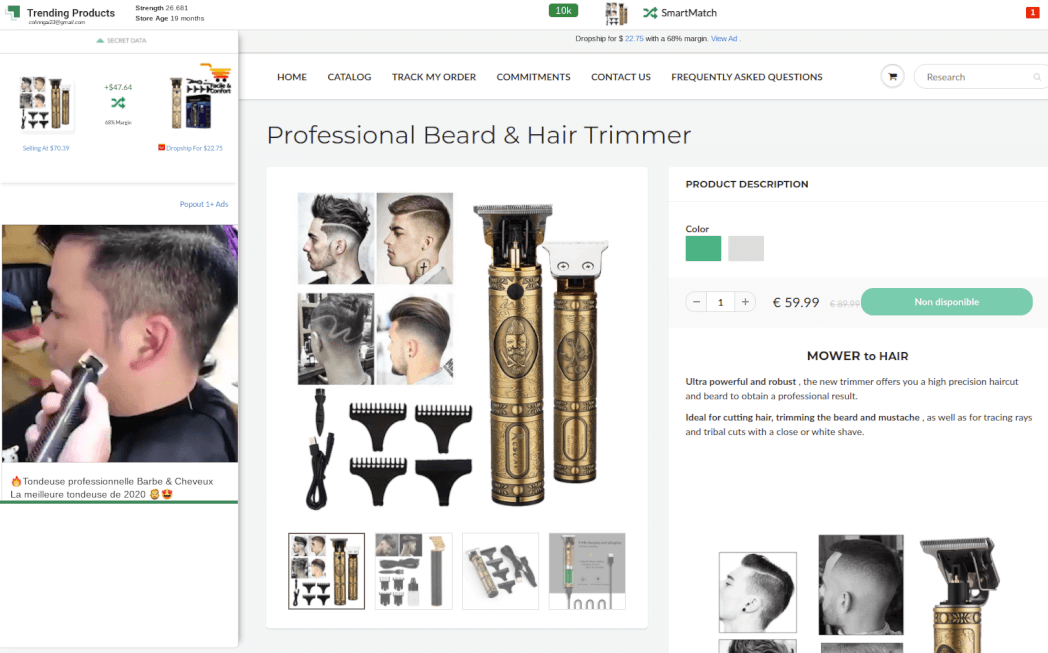 Since the lock-down has taken place, many countries have banned non-essential businesses from operating, including personal beauty services such as hair and nail salons. That's why we aren't the least bit surprised to see this hair and beard trimming kit receive 75,378 video views in the last 17 hours. One advantage of selling these grooming kits is that they have a high perceived value. It's entirely conceivable to see these kits for $50-$85. Our data shows this seller has a profit margin of $47.64!

Selling Angle: This one is quite straightforward. Sell this Beard and Hair Trimmer as a solution to prevent men from looking like a caveman. I recommend adding self-grooming tutorials on your product page or a blog inside your store to direct your customers to trim their hair by themselves or with a partner.
Home Office Accessories
Home Office Accessories is a great niche to get into. With this pandemic, many people are spending hours on teleconferencing calls and working from home. Anything from back support to footrests, and even blue light glasses can go a long way to making people feel more comfortable while working.
Rotating Arm Computer Support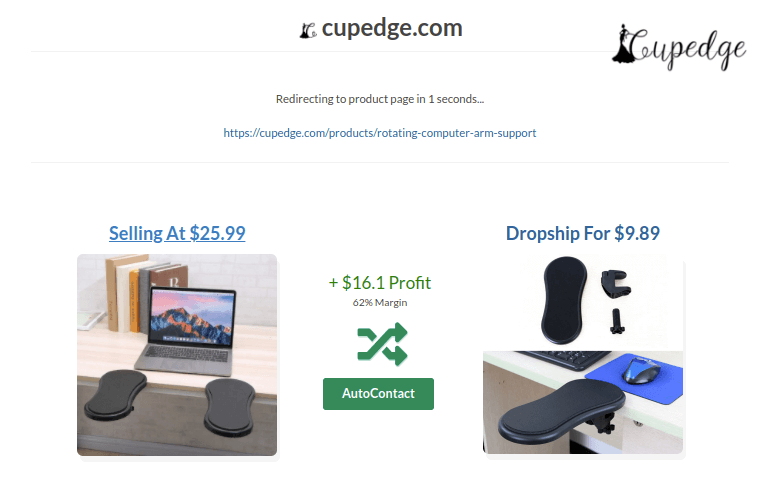 This arm support is quite an interesting gadget. We've detected 63,778 video views recently, meaning advertisers must be scaling this ad. This product currently sells for $26 and only costs $9.89 on Aliexpress.
Selling Angle: Market this as a solution to arm, wrist, and even poor posture. By raising the height of your forearm and elbow, you're also improving your sitting posture.
Posture Corrector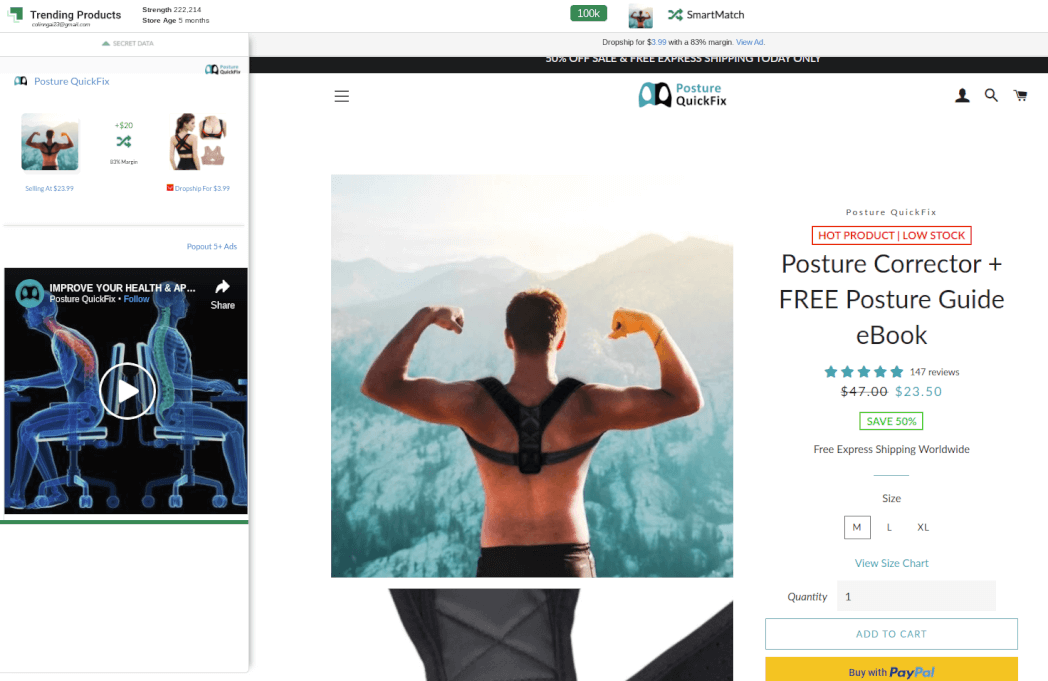 We've noticed that the posture corrector has been shifting upwards on Google Trends. A common side effect from sitting at a desk too long is poor posture. As a result, it leads to chronic neck and back pain as well as tightness in your hips and joints. This product has already proven to be a winner, selling tens of thousands of times on Aliexpress. The margin is about 83% at $20 per product. Three days ago, we detected 52,086 video views on one of the posture corrector ads! Also, notice this product has a 100k strength score, based on the traffic data points we've identified.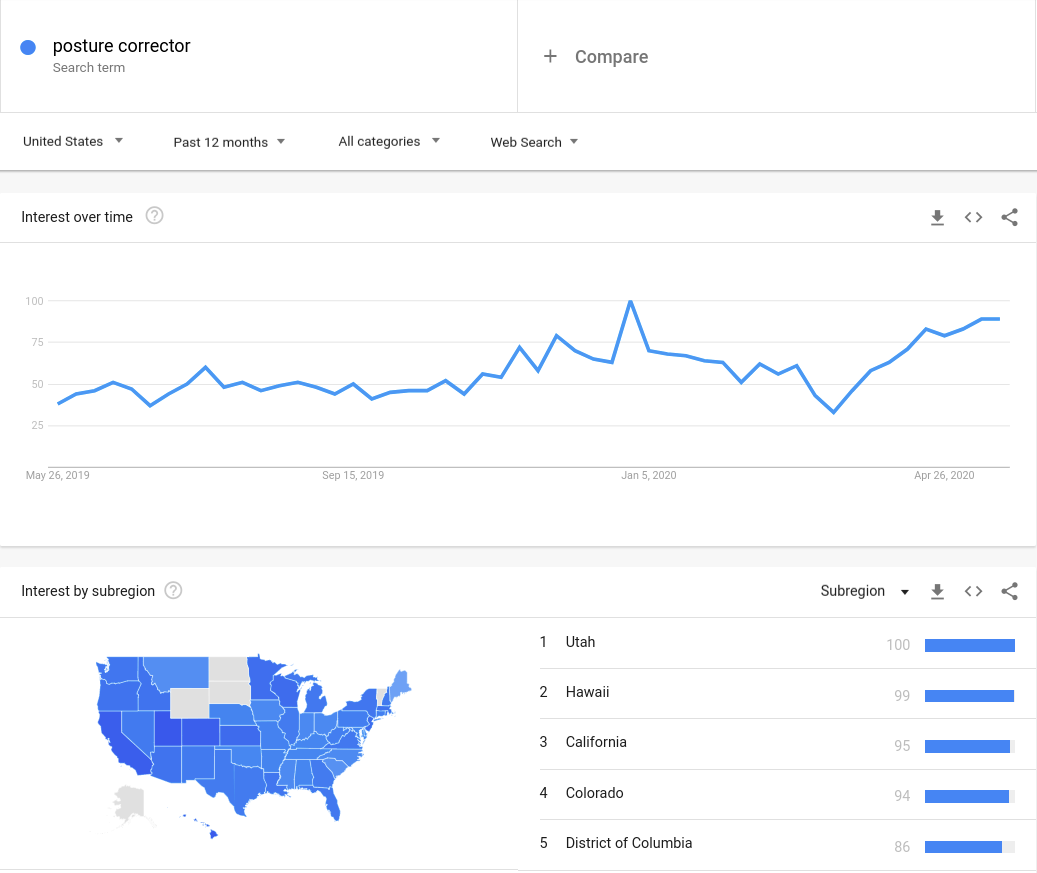 Selling Angle: The seller shown in the example above gives away a free posture guide e-book and this product. Sell this product as a solution for people who work from home. You can create a whole brand around this product by upselling other chronic pain solutions for additional profit. Also, write blogs to inform your audience better. By telling them of the negative consequences, you become a trusted source to purchase from.
Pets
Dog Mesh Gate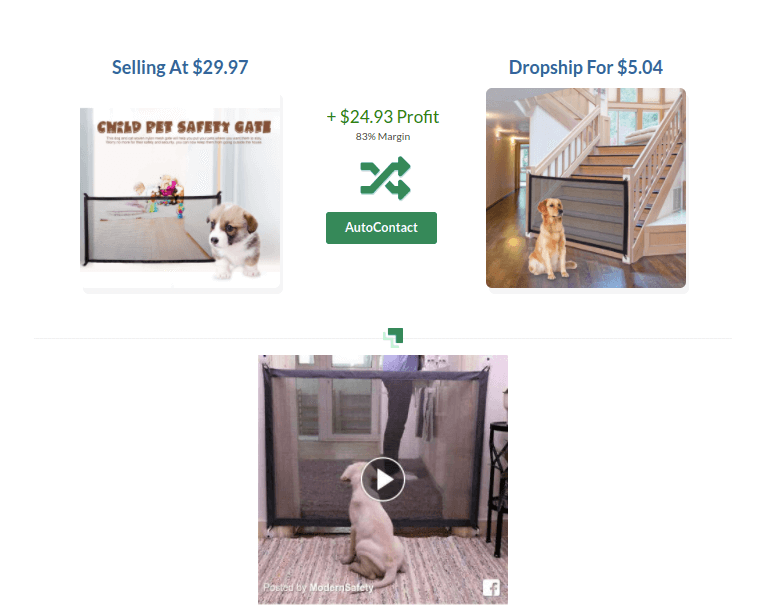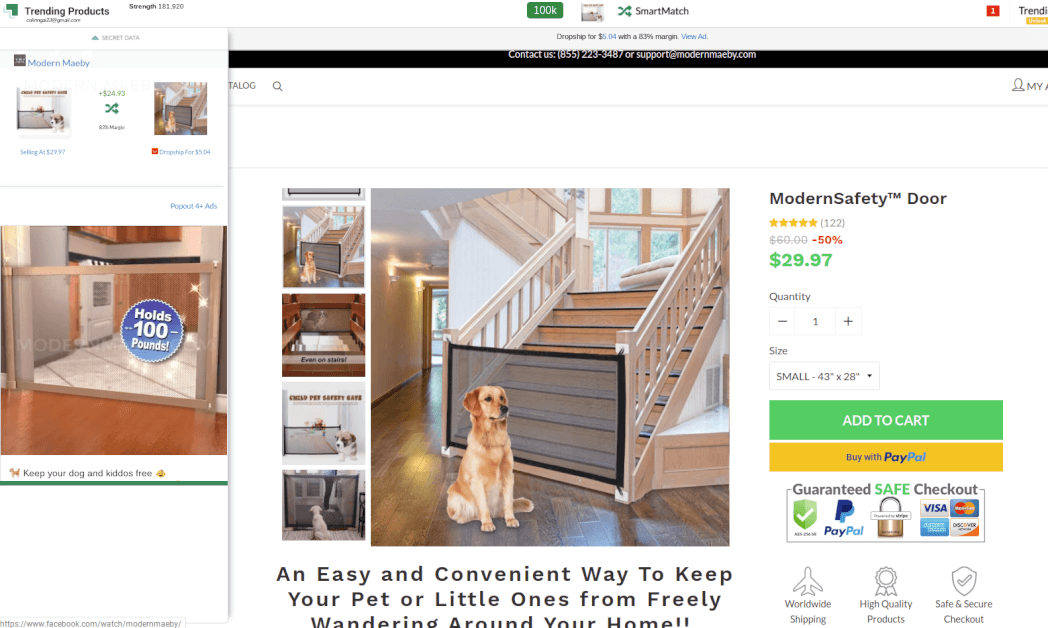 The Dog Mesh Gate has been a big winner time and time again. Our strength score indicates this can be a 100k product. Since most people are now working from home, it's essential to keep dogs in a separate space while working. Pups are very attention-seeking, and now that people are home all the time, they will need a separate working space.

Selling Angle: Talk about how this product is better than standard dog gates because of its mesh material. Some pups can be clumsy and run into the gate, hurting themselves. And definitely keep them away from certain spaces in your home such as your room, bathroom and other places.
Electric Flea and Tick Comb for Cats and Dogs
Although some Vets remain open, the general public tends to avoid going to the doctors or vets unless a severe illness or incident occurs. This might prevent pet owners from getting their regulatory flea shots. Most grooming or bathing pet products should do well during this quarantine. The product has quite a high margin at 78% profit margin. Over the last 17 hours, we've detected 3322 new likes!
Selling Angle: Sell this as a solution to keep pets clean. Not only should humans be cleaned from bacteria, but pets too! Kill common fleas and insects that tend to stay inside pets' fur.
Apparel and Wearables
Face Masks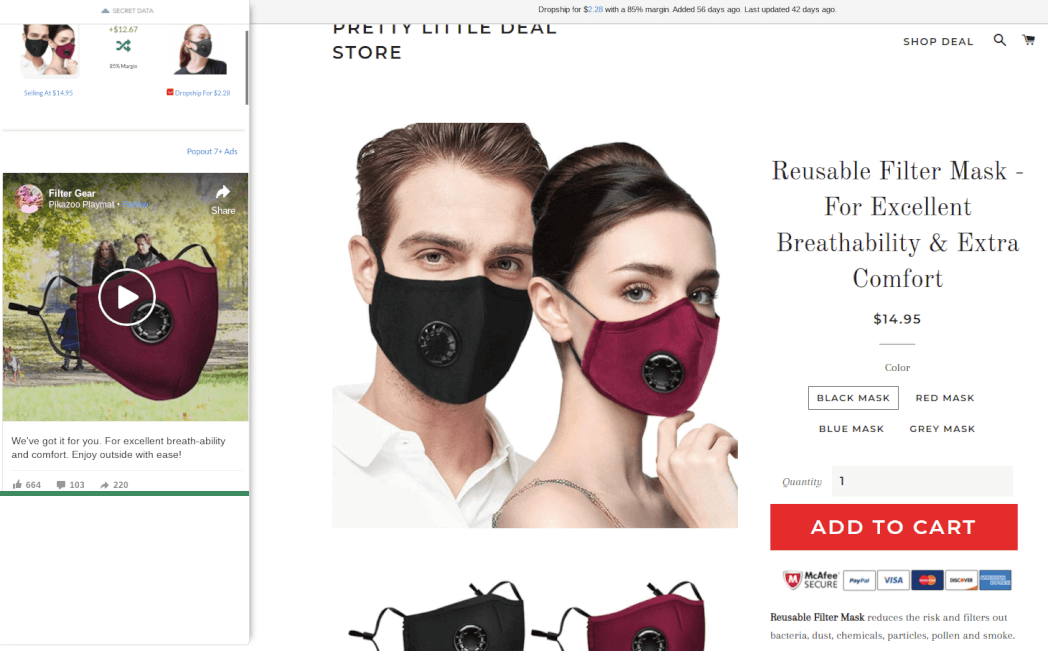 With dozens of sellers marketing face masks, it's important to remain ethical and ensure the supplier is high quality. These face masks have a unique filter to prevent bacteria and other particles from coming in. In addition, it's also reusable and has room for breath-ability. With a profit margin of 85%, you should be able to see a good ROI on your ad spend.

Selling Angle: Differentiate yourself from other mask sellers by focusing on the high-quality features of this product.

Fleece Hoodies

Although apparel has generally been falling in sales, I believe loungewear will still remain profitable. Products such as bedding, pillows, and even fleece hoodies and blankets will remain a common trend for buyers.

Selling Angle: You can market these fleece hoodies as a solution to staying cozy while watching Netflix. Date night can be matching snuggie nights for couples.
Final Thoughts
Now that you know what types of products to sell, it's time to begin advertising. Product research will be the foundation for your dropshipping business. In my experience, the most significant returns come from the hidden gems that most people overlook. Sometimes all it takes is a unique selling angle. Our product research tool can sift through millions of products and data points to deliver under-the-radar products that you wouldn't find elsewhere.

As you see from all of the analytics and studies, e-commerce is one of the few industries thriving during Coronavirus. It's up to us to take advantage and seize a small piece of the pie before it's too late. We hope you take some of these product ideas and run with it.

See how Trending Products shows you the hidden data on any dropshipping store with our interactive demo.
Happy Selling!

Written by Colin Ngai