You may have heard about all the buzz lately about doing "branded" dropshipping, but is it worth it? Although testing and selling random products can be profitable, there are many advantages to building your own brand.
Building a brand can separate you from your competitors, allow you to charge higher prices, provide a base of repeat customers, and lead to an influx of inbound customers. Imagine having such a strong following that you could send a series of emails or post on your social media about your new product line and instantly get sales without running ads.
What is a Brand?
Branding is the impression that your customers receive when viewing your online presence. This can encompass everything, such as your store design, logos, social media, business name, imagery, video ad, copywriting, store mission, colors, etc.
A brand helps people to remember who you are and what you're all about. For example, when I see Warby Parker, I think about fashionable trendy glasses that won't break the bank.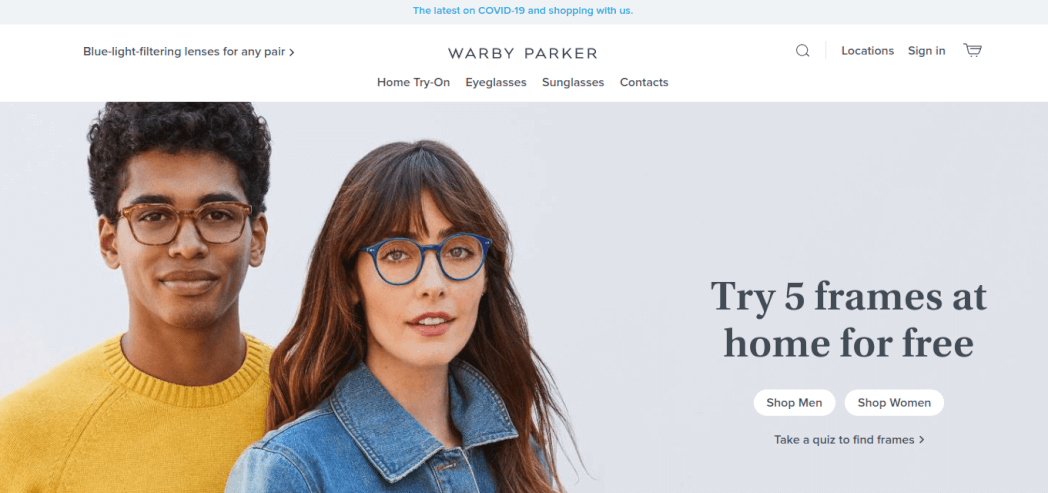 The Importance of Having a Brand
Advantages
Charge Higher Prices: When you have a brand, you can differentiate yourself as the store that sells higher quality products. For example, have you ever seen really expensive plain t-shirts? Standard t-shirts costs $10-$20. But how are some brands able to charge $40-$80? It's all in the branding. Their messaging speaks to a person who wants a higher quality t-shirt that lasts a long time and fits better.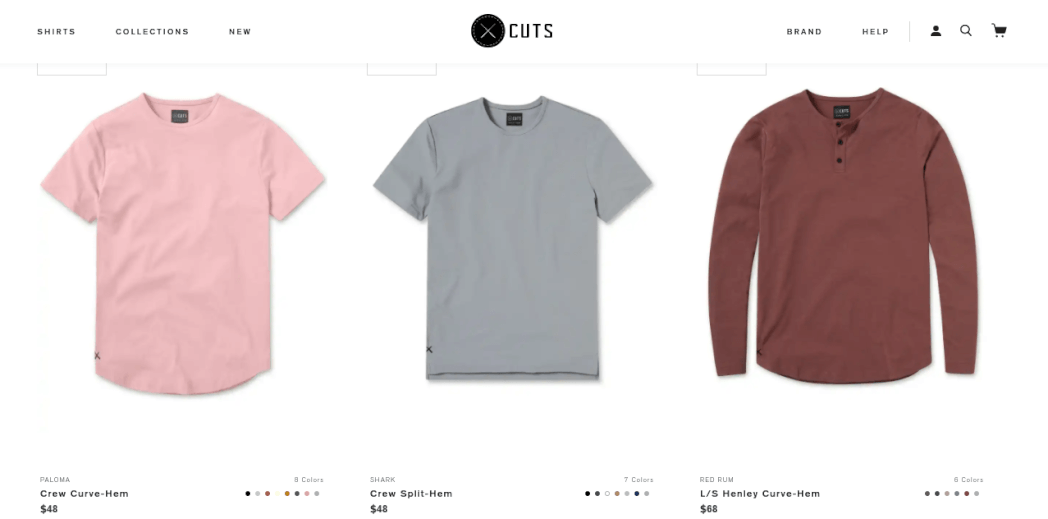 Another example is Ralph Lauren Polo shirts that are priced around $100 or more. If you get a generic brand, they'll only cost you $15-$30. By adding a simple logo, they're able to charge three times the price. Ralph Lauren has a higher perceived value, which means customers who buy Ralph Lauren polo shirts also want to feel high status. We often associate higher prices with better quality.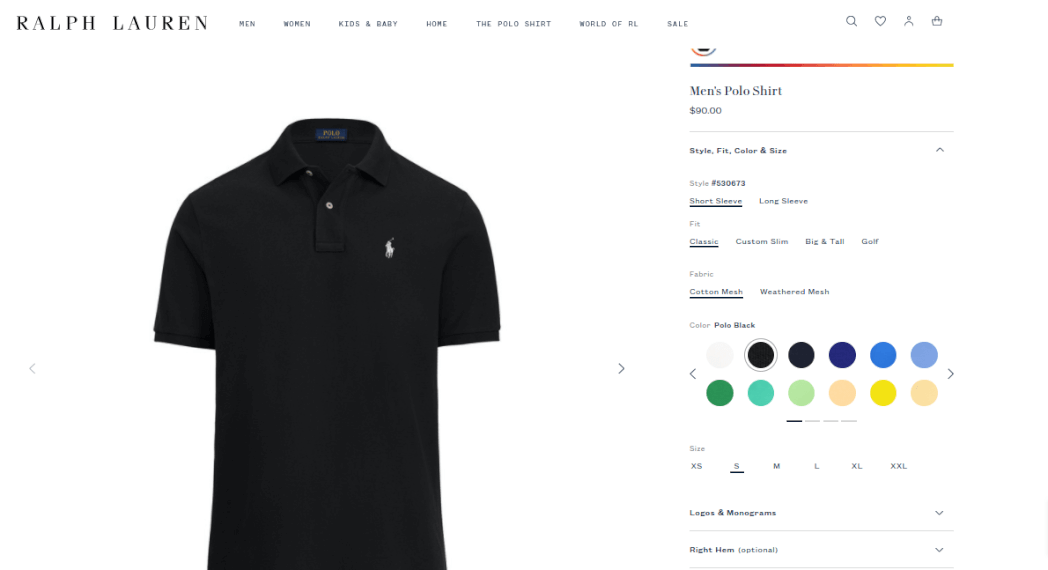 Increases Your Trust-Worthiness: One of the beauties about having a brand is your conversion rates will go up. There is a Marketing Rule of 7, which states that on average, a customer needs to see your brand 7 times before buying from you. Being active on social media and running retargeting ads on your traffic visitors will allow your customers to remember you.

You want to be the go-to store for your niche. For instance, whenever I am in the market to buy new glasses, I'll go to Warby Parker. If I need an excellent athletic pair of shoes, I'll go to Adidas.
Hard to Copy: As the popularity of Dropshipping has grown, many dropshippers have begun doing the same methods. Most beginner dropshippers just copy the exact product page, ad copy, and video ad from other dropshippers. It's no wonder most dropshippers go through a vicious cycle of feast or famine to acquire customers.

By adding watermarks, filming your own advertisement, taking custom photos, and even adding your logo onto the product, it creates a barrier that prevents your competitors from copying your content.
Notice in the pictures below, how just by adding their own label, dropshippers can no longer copy their content. Also, notice how they are charging $32 for their product. People are willing to pay the price if you seem credible and legitimate.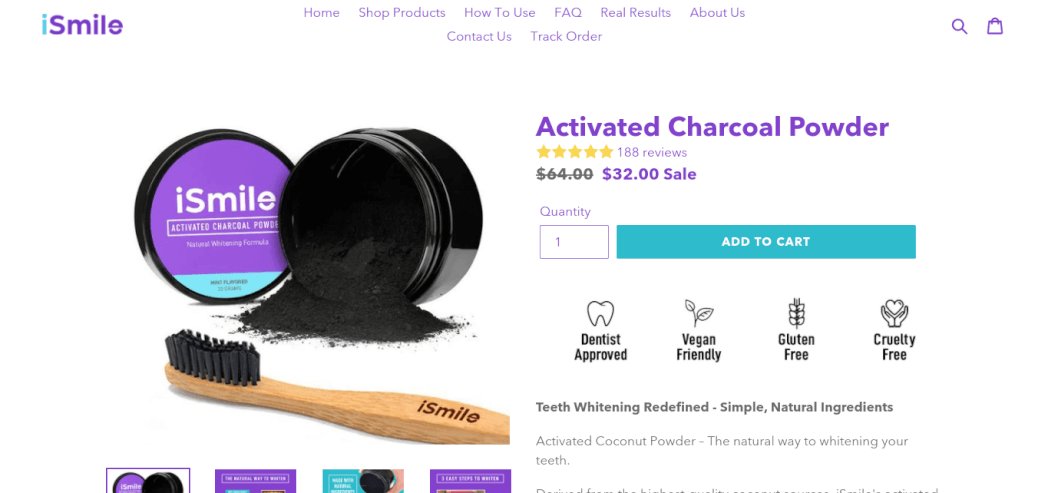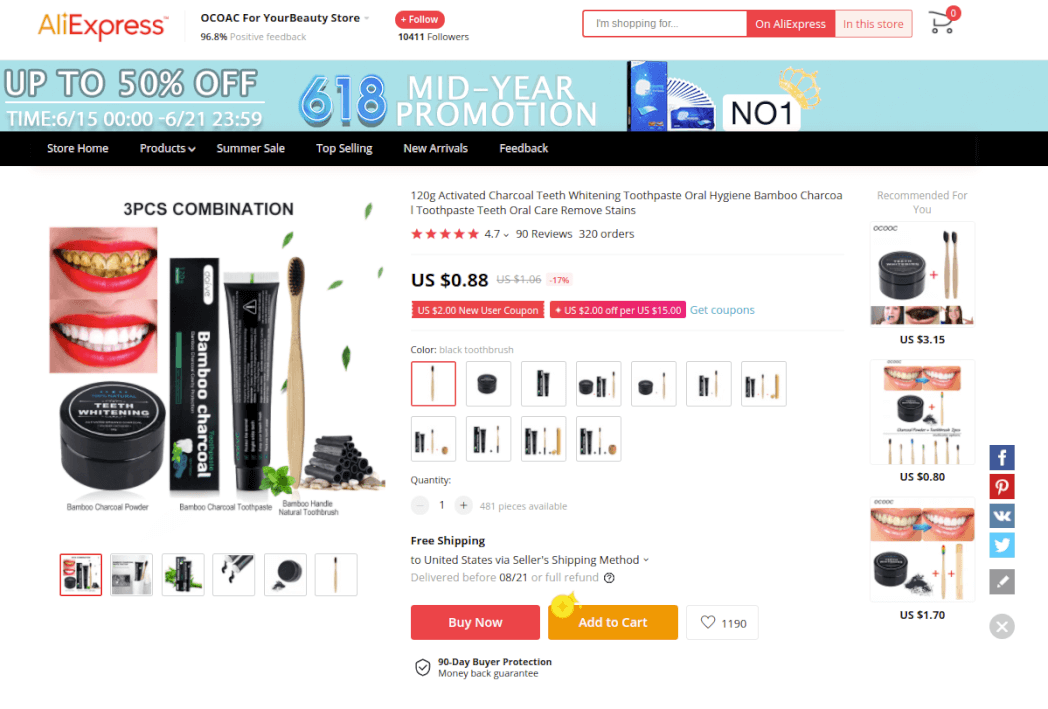 Beat Your Competition: Imagine two stores selling the exact same bar soap. Store A has a generic brand, priced low, and the store is cluttered with random products. Store B is a niche store that is specific for selling soaps and other bathroom items from shampoo, soap dispensers, bath rugs, candles, towels, etc. Store B is also filled with raving testimonials from real customers who enjoyed their product.
Even if the store A sells their product at a lower price, they won't be able to compete with Store B. They will stand out above all their competition and rake in most of the sales for the product. This is assuming both stores spend the same amount of money on ads.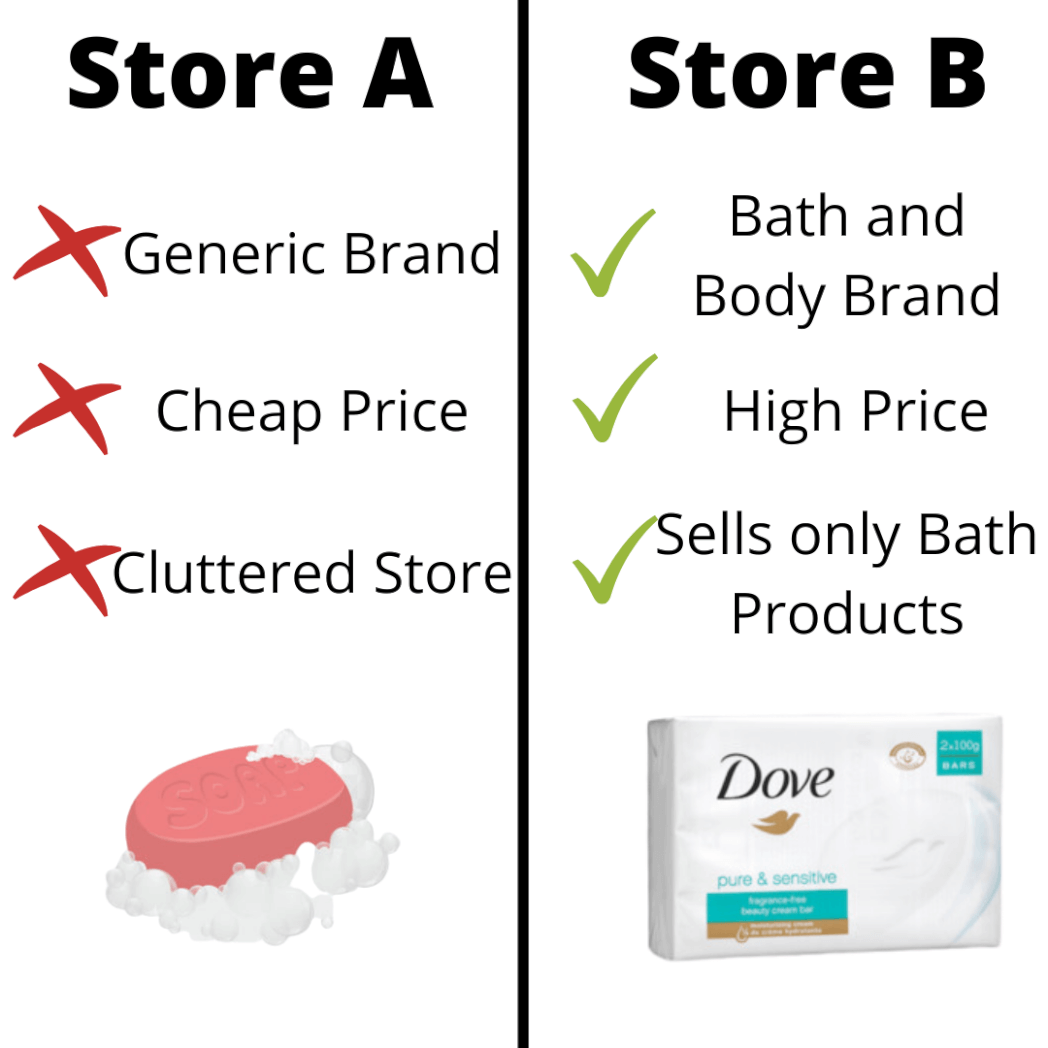 Repeat Customers: One of the drawbacks of Dropshipping is the lack of repeat customers. When you're selling generic products in a general store, it's hard to get repeat customers. Most purchases are one-offs. By having a logo, brand mission, custom content that supports one theme, customers will remember you.
For example, if you are a branded store that only sells nifty little kitchen gadgets, that's something people can come back to. Kitchen enthusiasts will check out your social media feed or emails you send to see the latest editions of kitchen tools you have in stock.
However, if you're advertising a dog toy one day and a kitchen tool another day, that won't bring in repeat buyers. A person who wants to buy a dog toy would probably not buy a kitchen tool.
Disadvantages
More Expensive: It will take more upfront costs to build a brand. But it's worth it. You may have to pay for a high-quality logo, better Shopify theme, custom packaging, and hire influencers to film content for your ads. But keep in mind you're creating a brand that will sustain you for a long time.

Patience Required: Creating a recognizable brand takes time. It doesn't happen overnight. You'll need to craft the right messaging, produce the right ad creative and spend a lot of money on advertising and content marketing before you're recognized as a go-to brand.

Less Flexible: One of the big advantages you have as a dropshipper is your flexibility. With dropshipping, you can hop around from product to product without any consequences. You can do this until you find a winning product. You also don't have any upfront investments.
With branded dropshipping, you may need to order samples or even a minimum quantity for a supplier to customize their products. You will also be restricted to testing products in one niche only. Although this gives you the ability to beat your competition, it can restrict you from testing a lot of product categories.
Examples of Branding Used in Dropshipping
You might think that it's challenging to create your own brand for a dropshipping store. However, you'll be surprised to know many dropshippers have turned Aliexpress products into thriving brands.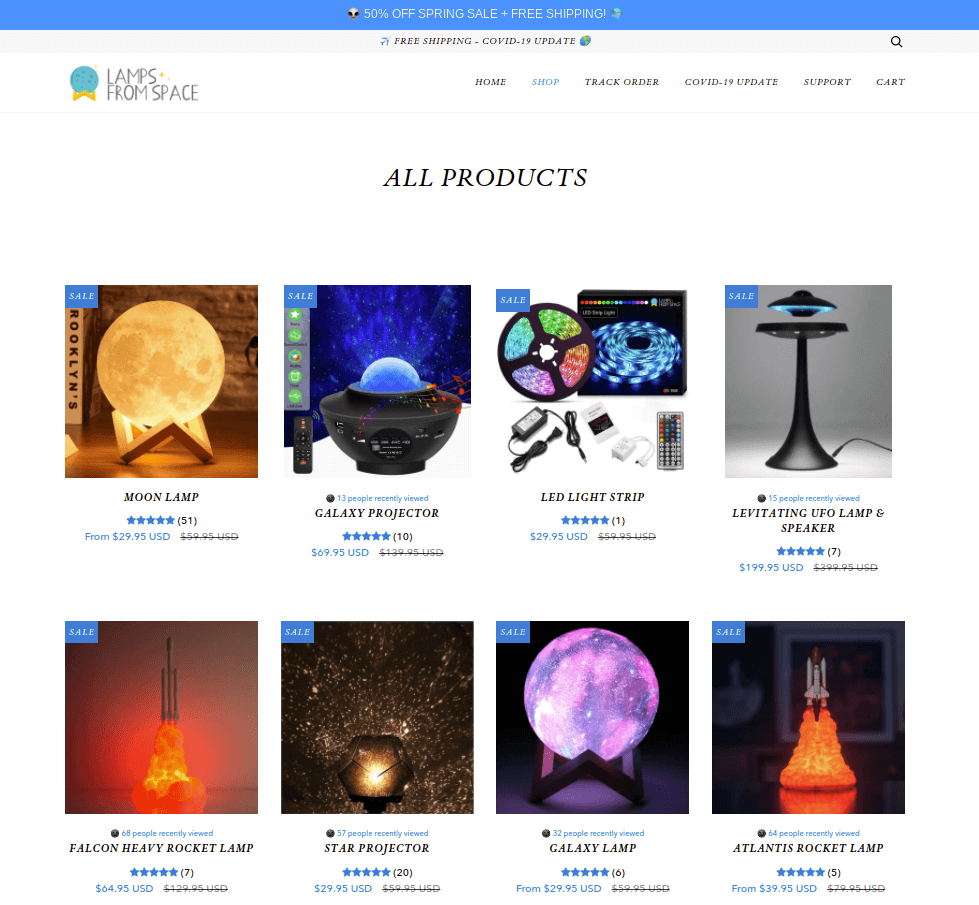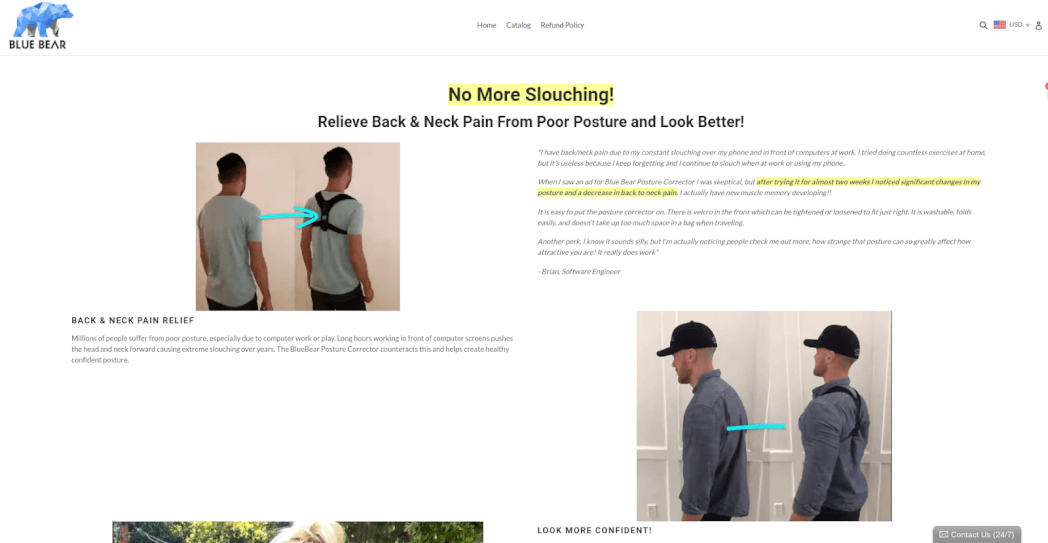 In the first example, you'll notice that the store only sells Moon or Space products. These products can be found on Aliexpress and notice their logo "Lamps from Space" matches the overall theme of the store.
In the second example, Blue Bear only sells one product. Their posture is the same as the one on Aliexpress, except they've added a blue bear logo onto the back of the product. This store made its product page into a sales funnel explaining how this product will solve the customer's posture problems.
How to Launch Your Brand
There are many steps to creating your brand. Not all brands have to follow this exact blueprint. This is just a rough road-map you can follow to help guide you in creating your brand.
Conduct Market Research
When it comes to picking a product, it's essential to choose a product already validated by the market. You may use the Trending Products research tool to find products with recent traffic and sales.
In-Demand Product – There are a few ways to figure out if your product is in demand. Here are a few guidelines you can look for:
At least 1,000 orders on Aliexpress
Strength Score of at least 10k (the accumulation of engagement for a video ad)
Major Category on Aliexpress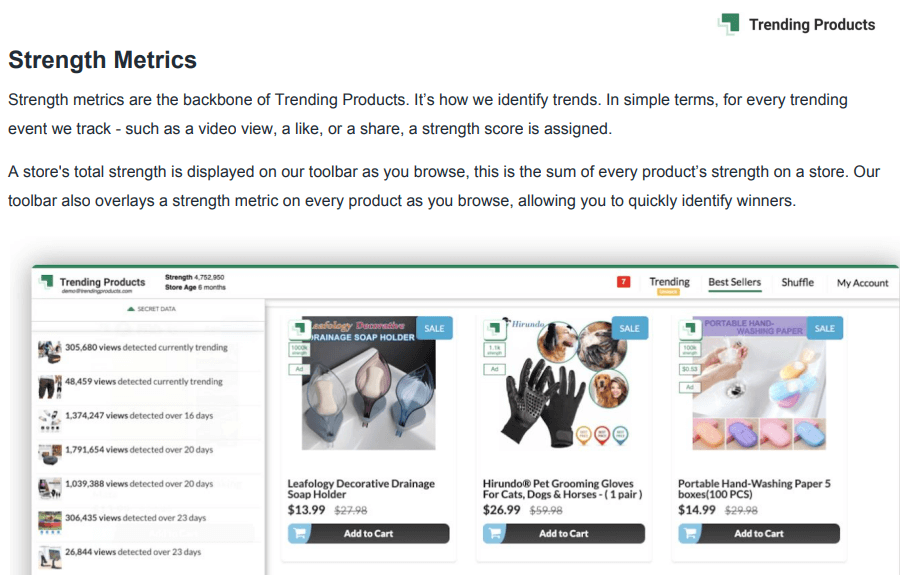 The orders tell you the product is selling well. The strength score will inform you which ad is currently doing well. And you want to make sure the product is a big category such as Beauty and Health, Kitchen, rather than something defined, such as a knitting product.
Next, scope out your competitors to see how they're marketing the products, what type of ads they have, their sales page, and even price point. Write down what they're doing well and what you can come in and do better at. Use our Demo feature to see how you can spy on competitor's stores, see their ads and find winning dropshipping products.
Find Reliable Suppliers
Finding reliable suppliers can prevent a lot of headaches down the road. A supplier that sells faulty products, ships orders late or cancels orders can be extremely detrimental to your business. Imagine selling 1,000 units and your supplier has to cancel 300 of them due to out of stock issues. Check the following criteria to gauge how good your supplier is:
Good seller feedback
Positive reviews
Order samples ahead of time to check quality and shipping times
Fast communication
With Trending Products, you can easily find and contact suppliers by clicking the auto-contact button. You can message the supplier to ask for their best price, email, WhatsApp, and if they can print your custom packaging for you.
Also, make sure to inquire about their logistics. Can they include fast shipping times by shipping from the US? Or maybe if you order the items in bulk, you can get a steep discount.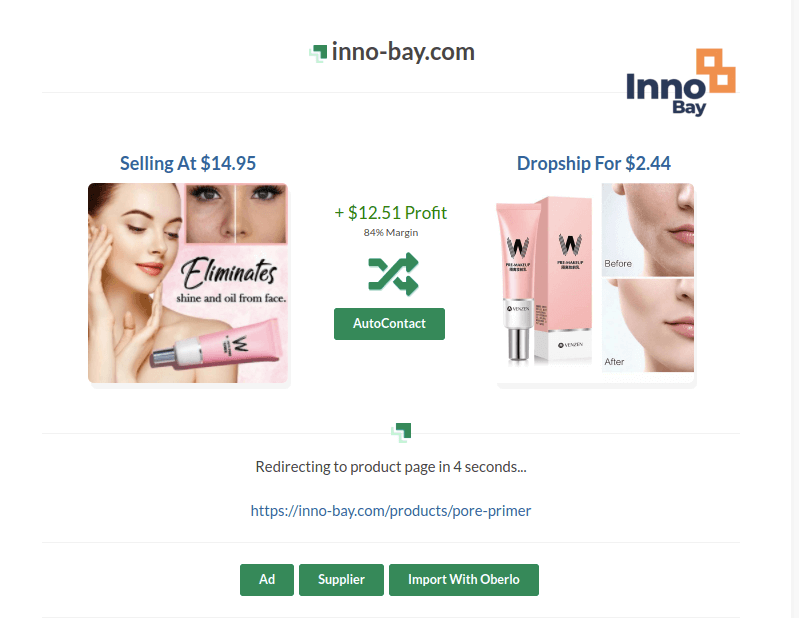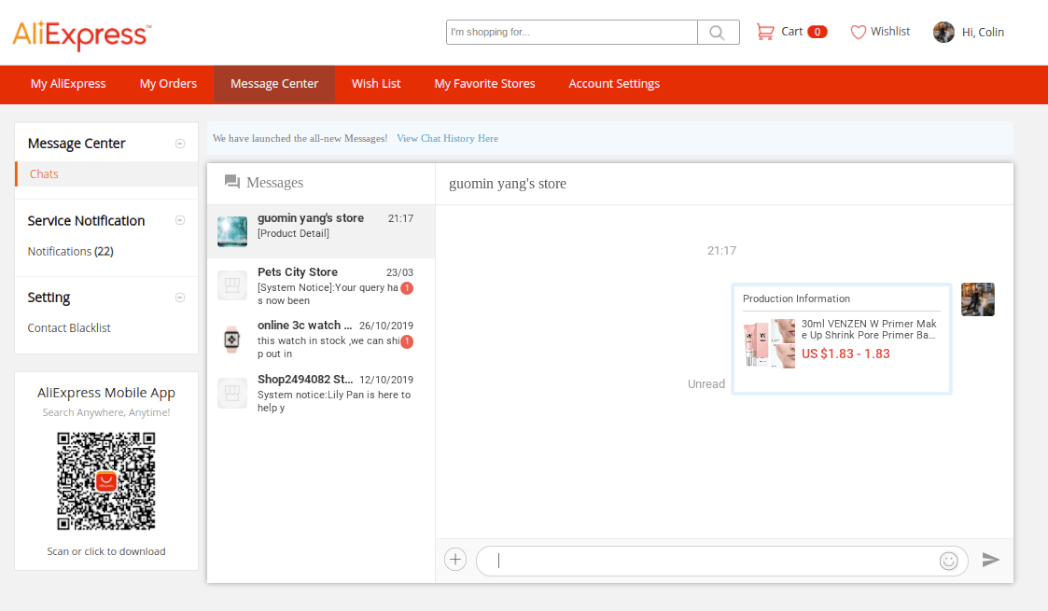 Define What Your Brand Stands For
Having a brand gives your store a sense of purpose that is greater than just revenue. Here are a few brand examples from some of the world's best corporations:
Headspace: Improve the happiness and health of the world
Airbnb: Make people feel like they belong anywhere
Amazon: Allow people to find anything they want to buy online and be the most consumer-centric
Your kitchen store can have a simple mission like "save time in the kitchen cooking and spend more time with friends and family."
Your fitness store's mission can be to "improve the health of everyone with innovative products."
By creating a brand, you're creating a north star for all of your business decisions. This goes from the types of products you select, to even the content you create. You can create content solely based on helping people, which will further add credibility to your brand.
Customize Your Product and Packaging
There are two things you can do to improve your customer's experience; custom products and unique packaging.

Customizing your product can be as simple as adding a logo on the product. However, you can take it a step further. You can take a look at the reviews of a product. Then go to your supplier and ask for changes to be made. This can be tough to do in a marketplace such as AliExpress. You may have to source elsewhere, but it's worth giving it a shot. Let's say you were selling an orthopedic pillow, but many customers complained it wasn't comfortable enough. You can ask your supplier to add a foam padding for additional comfort.
When it comes to packaging, you can do what makes sense for your budget. A simple box and piece of printed paper will work. Maybe that piece of paper offers the customer a special coupon code for their next purchase. You just need to work with your supplier and come to an agreement with them. Just know, the supplier wants your business, so they will want to oblige.
Ad Creatives
Creating your ad is going to be the cash cow for your brand, so you should take your time when planning your ads.
Step 1: Find your main competitors within the product you're selling.
Step 2: Compile all of their ads they're using.
There are two methods to do this. One is through Facebook. Go through their Facebook page, then click on Page Transparency and go to the Ad Library. Facebook will show you all of the Active Ads that the Facebook page is currently running.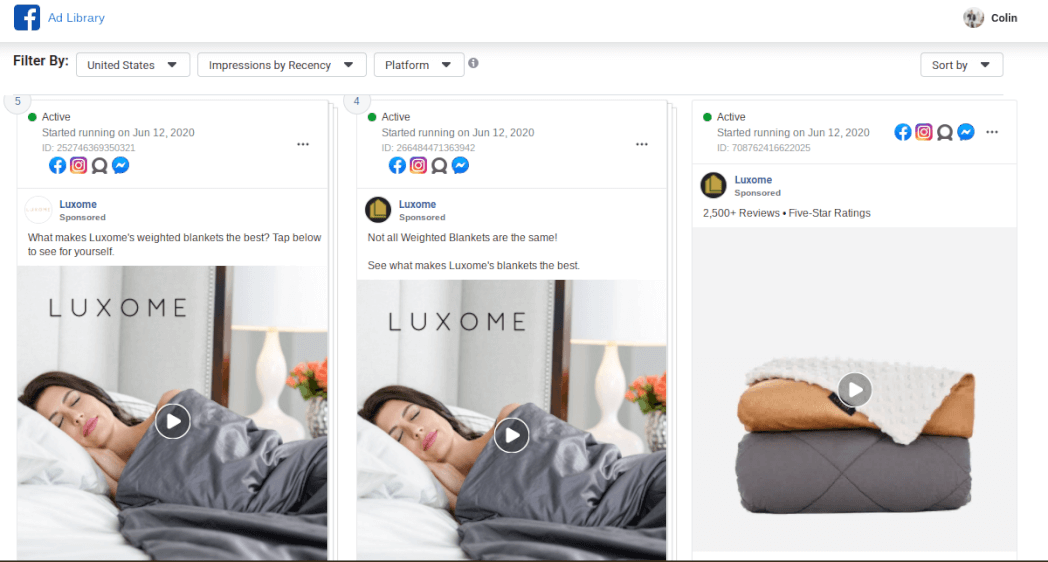 The second way to find competitor ads is to use Trending Products. The platform uses an AI system to scan ads that correlate to their store. You'll be able to see how well the ad performs, such as the number of recent clicks, video views, and likes.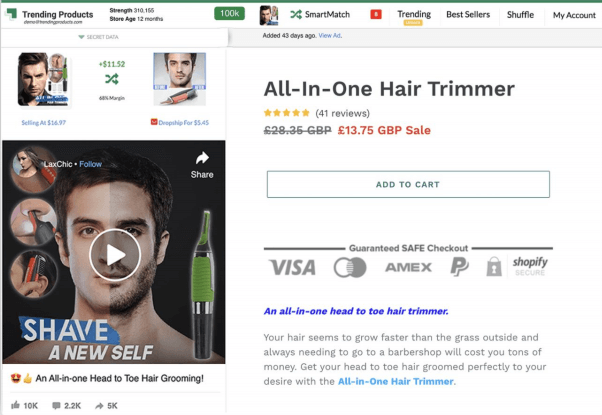 Take note of all the compiled ads. See why each of them has performed well. Look at their video editing style, length of video, and type of content. For example, are they just using a slideshow along with text? Or maybe they're using a video demonstration of the product with texts explaining how to use it.
Step 3: Scour the internet for non-copyright content. And feel free to create your own custom content.
You can create custom content by taking your own photos and videos. You can also pay an influencer to create a custom 20-30 second video with your product.

Keep in mind you won't always need to create a video ad. Sometimes a single image, carousel, or even meme ad works wonders! Other times, you will need a video ad or slideshow ad to fully demonstrate the value of your product and get your prospects attention.
Step 4: Complete your ad and test!
Customer Service
Customer service is essential for repeat business. Here are a few ground rules for succeeding with customer service:
Respond to all messages, emails and social comments within 24 hours
Always address the customer's concern and do your best to keep them happy
Send out emails asking for feedback on your product and overall shopping experience
Personalize emails and have a name, so they feel like they're talking to a real person
Create a chat or phone support for faster service
When Should You Build a Brand
There isn't any set rule, but I believe it's best to build a brand once you're an intermediate or advanced dropshipper. Building a brand requires a lot more experience and upfront investment.
In my opinion, you should start with a general or niche store first. Once you've found success with a handful of products, you're now experienced enough to start a brand. You can take the Facebook pixel data that you've gathered from your first store into your branded store. Let's say you've found a few winners in the Baby niche. Because you're familiar with this niche, it's best to build a brand in the same niche. This way, you can utilize your existing pixel data to give you a jumpstart. You'll have an advantage because you already know the market and understand what types of products sell best in this niche.
Wrapping it Up
Running a branded e-commerce store allows you to run a sustainable business for the long-term. Sure, it takes much more time and money to invest, but it gives you a lot of stability. You don't have to frequently worry about competitors stealing your ads, or jump from product to product. Instead, you'll have a select few products that generate a consistent flow of revenue.
With more dropshippers entering the space, it's clear that creating a brand differentiates you from your competition. We hope this comprehensive blog post has given you a better understanding of how to build a branded dropshipping store!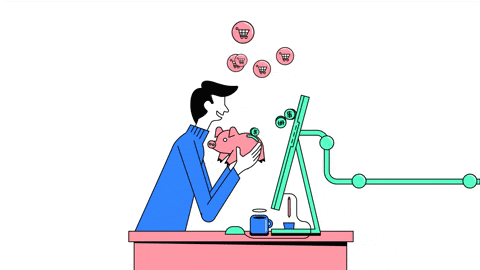 Written by Colin Ngai